SASS Crisis Worker presents on Metropolitan's services at police officer training on Crisis Intervention for youth
Melissa Coleman, Crisis Worker in our Southwest Center's Screening Assessment and Supportive Services (SASS) program, participated once again in the Chicago Police Department and NAMI's Advanced Crisis Intervention Youth Workshop.
Melissa, who has been involved with these trainings since 2013, participated in the SASS panel of the trainings alongside Alexa James, Executive Director of NAMI Chicago. NAMI Chicago is the largest mental health advocacy agency in Chicago and supports those impacted by mental illness.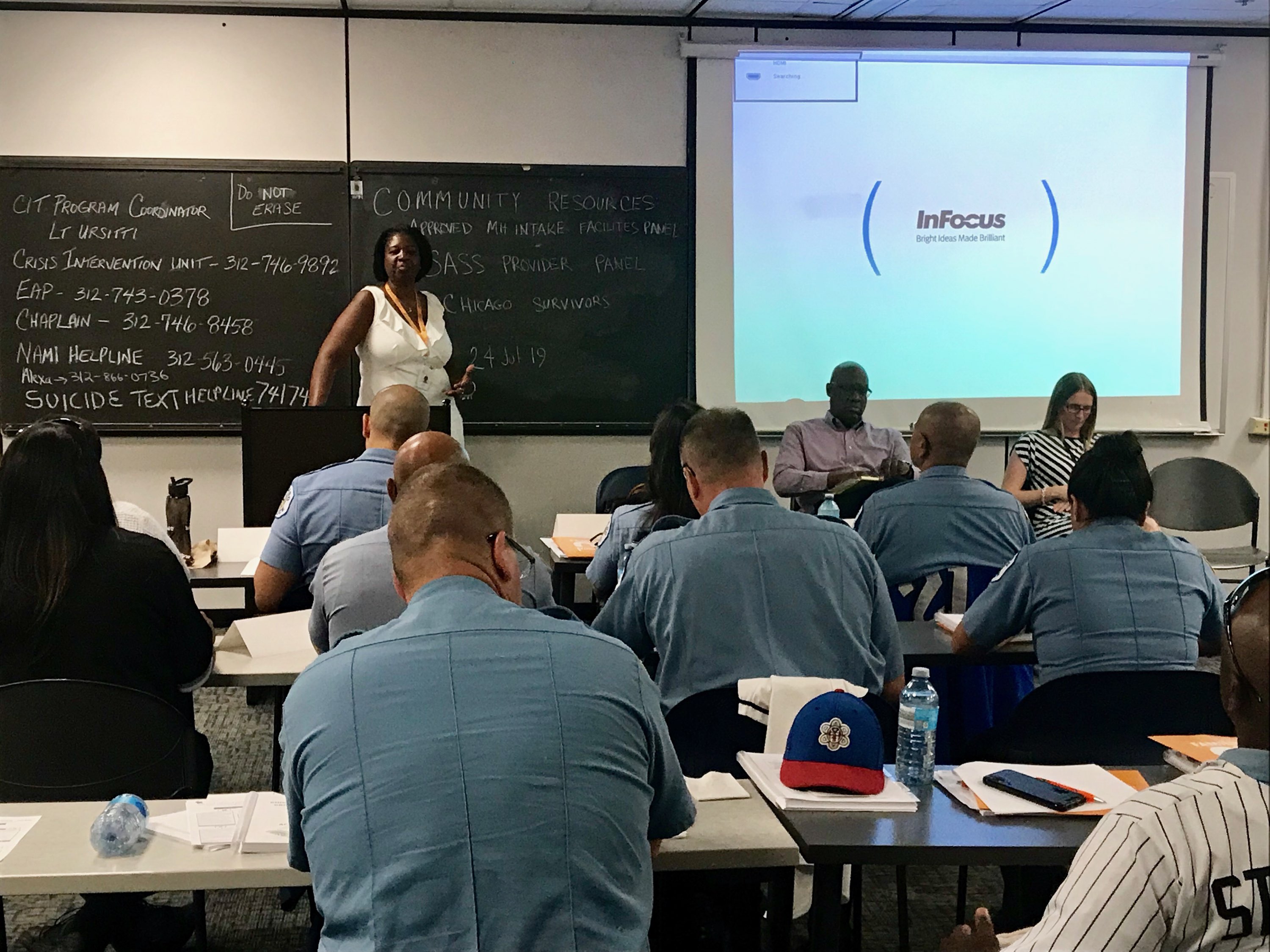 The presentation included information on the SASS program criteria and services available to families, as well as real-life crisis intervention scenarios, which were used in training role plays with the officers.
"It has been a honor to service my community and represent the agency in this way," says Melissa.
CIT Youth training, held annually in June, July, and August, assists with advancing officer knowledge of youth mental illness, including signs and symptoms. The training promotes safe interactions when encountering youth with mental, emotional or behavioral disorders, and equips officers to divert youth in crisis from Juvenile justice system to community-based mental health treatment.