Metropolitan engages North & Calumet communities in On the Table
Metropolitan Family Services is proud to bring community involvement to the table. During our two On the Table events, which took place at our Calumet Center and our North Center, we brought together different perspectives in our communities for open dialogue on issues we all see as important.
This year, On the Table conversations centered around a Memo to the Mayor – a real and tangible way to let Chicago's new mayor and her administration know how to prioritize what people want. Learn more about On the Table here.
Called "the Miracle on 103rd Street," Metropolitan Family Services Calumet Center served 12,603 families last year. At its On the Table discussion, residents and community leaders shared their perspectives on issues important to our community, especially around community investment and reduction in violence.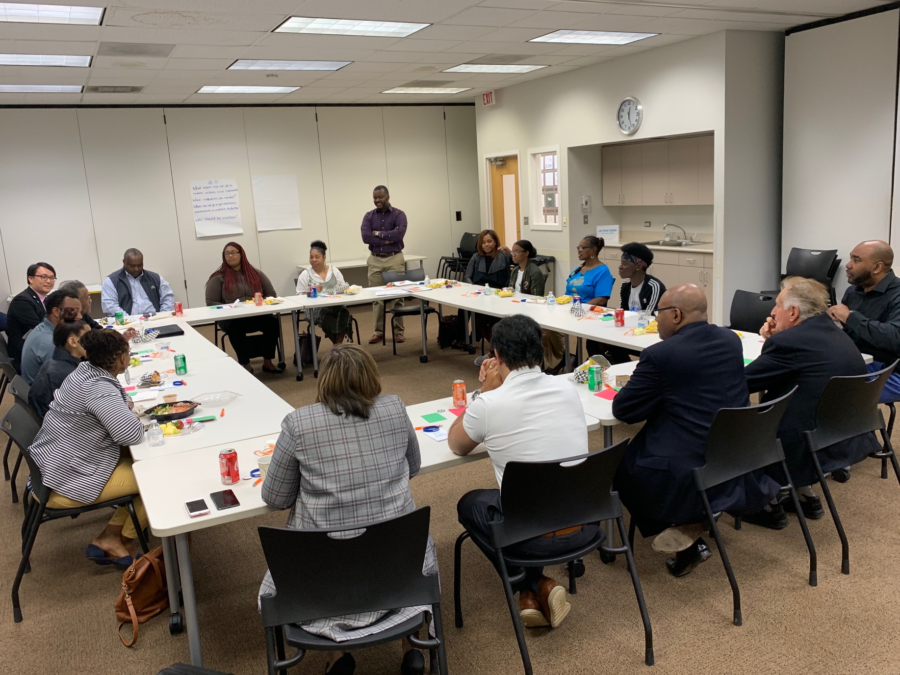 Audrena Spence, Executive Director of Metropolitan Calumet, says Metropolitan Calumet was a perfect place to discuss investing in the community, given Metropolitan's emphasis on collaboration in the area.
"Collaboration with the City of Chicago is a key component of the engine of change that empowers our families to reach their greatest potential and positively impact their communities," Audrena says.
Jorge Farr-Aguilar, Chair of the Calumet Community Board, says he was overwhelmed with the level of community engagement he observed during the conversation.
"Together we can reach and lift up more families," he says. "I am proud that our community is sharing its voice through a Memo to the Mayor."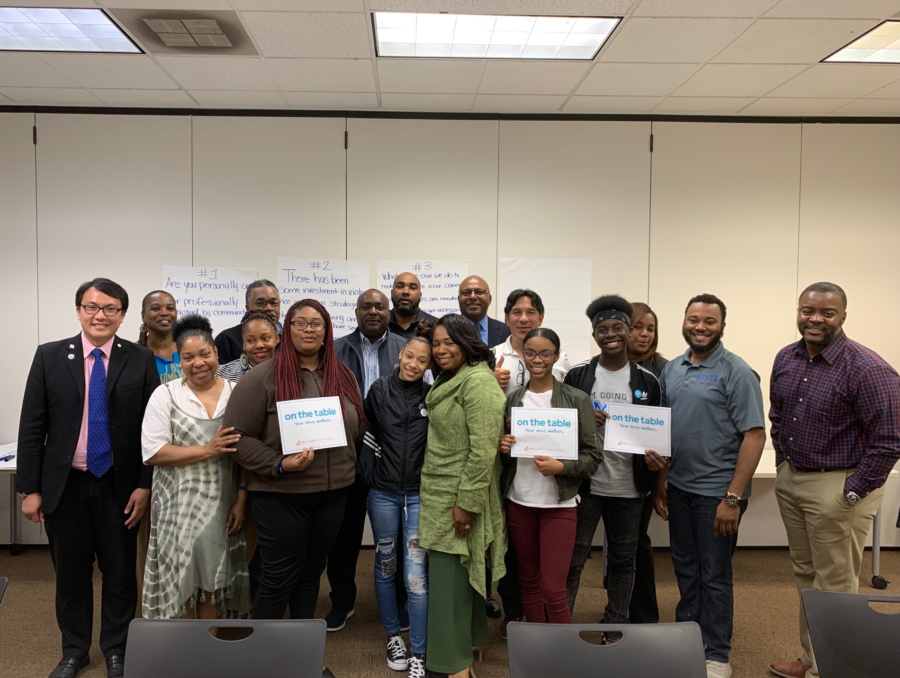 At our North Center, the On the Table discussion focused on our workforce development programs. We gathered youth, program supporters, and partner organizations in a dialogue on preparing youth for success in their careers and engaging companies in the workforce.
To start the conversation, everyone mentioned a strength they want others to know about.
"I may not know something, but show me and I will learn. I'm ready," one of our youth participants shared.
"When I graduated high school, I told my mom, 'ya la hicimos [we made it]', and now I say 'y sigamos adelante [and let's move forward]'. I'm here to help my family," another said.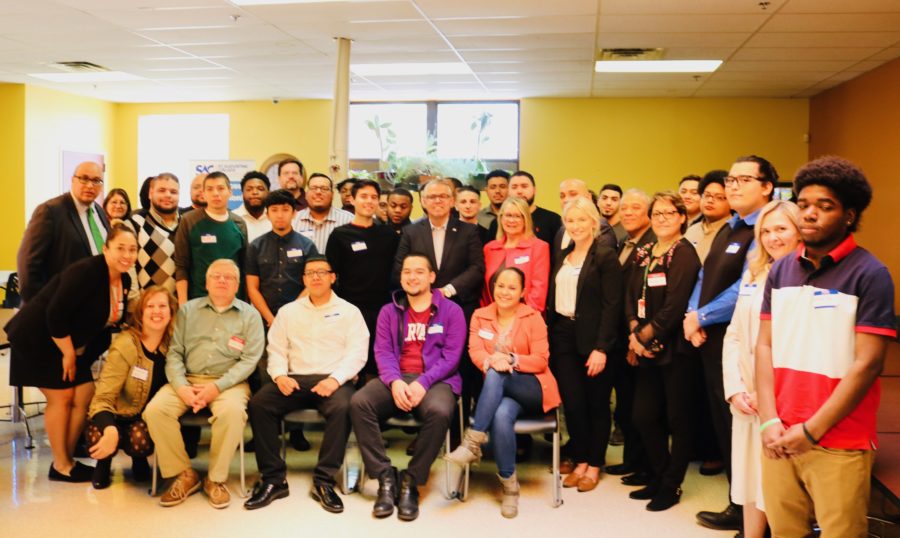 This On the Table discussion included:
36 youth participants from our North Center's youth workforce development programs, Industrial Maintenance & Pre-Construction
Alderman Gilbert Villegas, Chair of the Latino Caucus for the City of Chicago
Cook County Commissioner Luis Arroyo, Jr.
Representative Luis Arroyo
Cook County Partnership, a key funder of our youth workforce development programs
6 HR Directors of companies (of 50-150 employees) familiar with our workforce development curriculum and looking to engage with our youth
St Augustine College, which trains employees of 200 firms on a yearly basis through an industry-informed curriculum
Thank you to all who shared their perspectives with us!