Metropolitan Calumet staff and students enjoy Chicago Classic football game & college fair
The Chicago Football Classic and College Fair is more than a game! Our Calumet Center hosted their college-bound youth to meet with more than 40 Historically Black Colleges and Universities (HBCUs) at the 22nd annual event.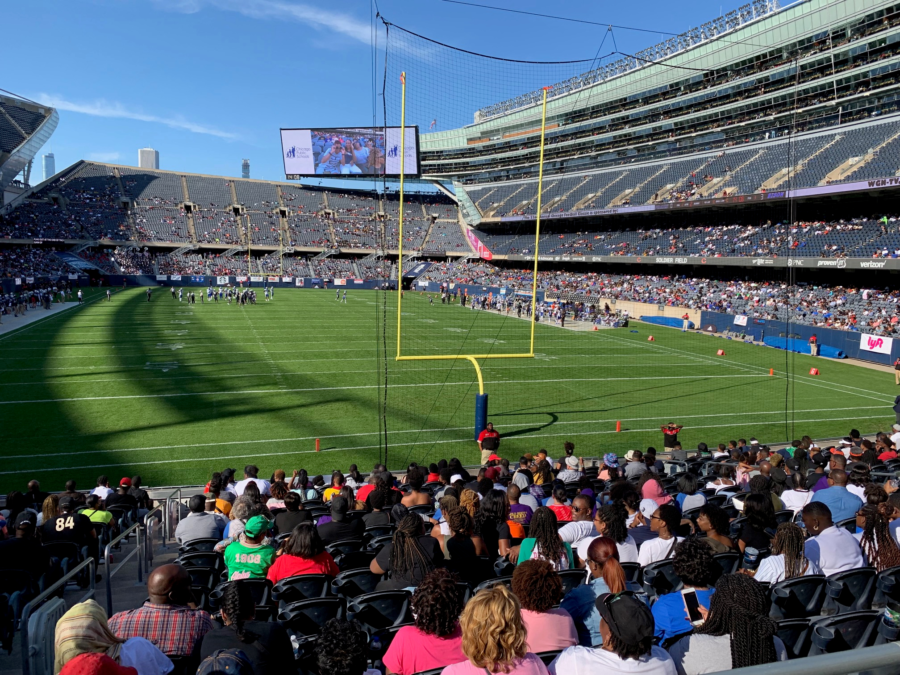 Our staff and teens enjoyed a festive tailgate and the Battle of the Real HU – Connecticut Hampton Pirates or D.C. Howard Bison – decided by the game, the halftime show, the alumni attendance, and school pride.
"The Miracle on 103rd" Calumet team supported the event and facilitated the Career Fair aspect of the event, alongside many other organizations and corporations.
A big thank you to board members LaToyia Huggins and Krishna Lynch and the staff who made the day special for our teens!