Metropolitan announces pilot program offering trauma-informed services addressing interpersonal violence
Theresa Nihill, Metropolitan's Chief Operating Officer, joined Mayor Lori Lightfoot and several city leaders and community advocates to shine a light on the importance of holistic support in addressing interpersonal and gender-based violence.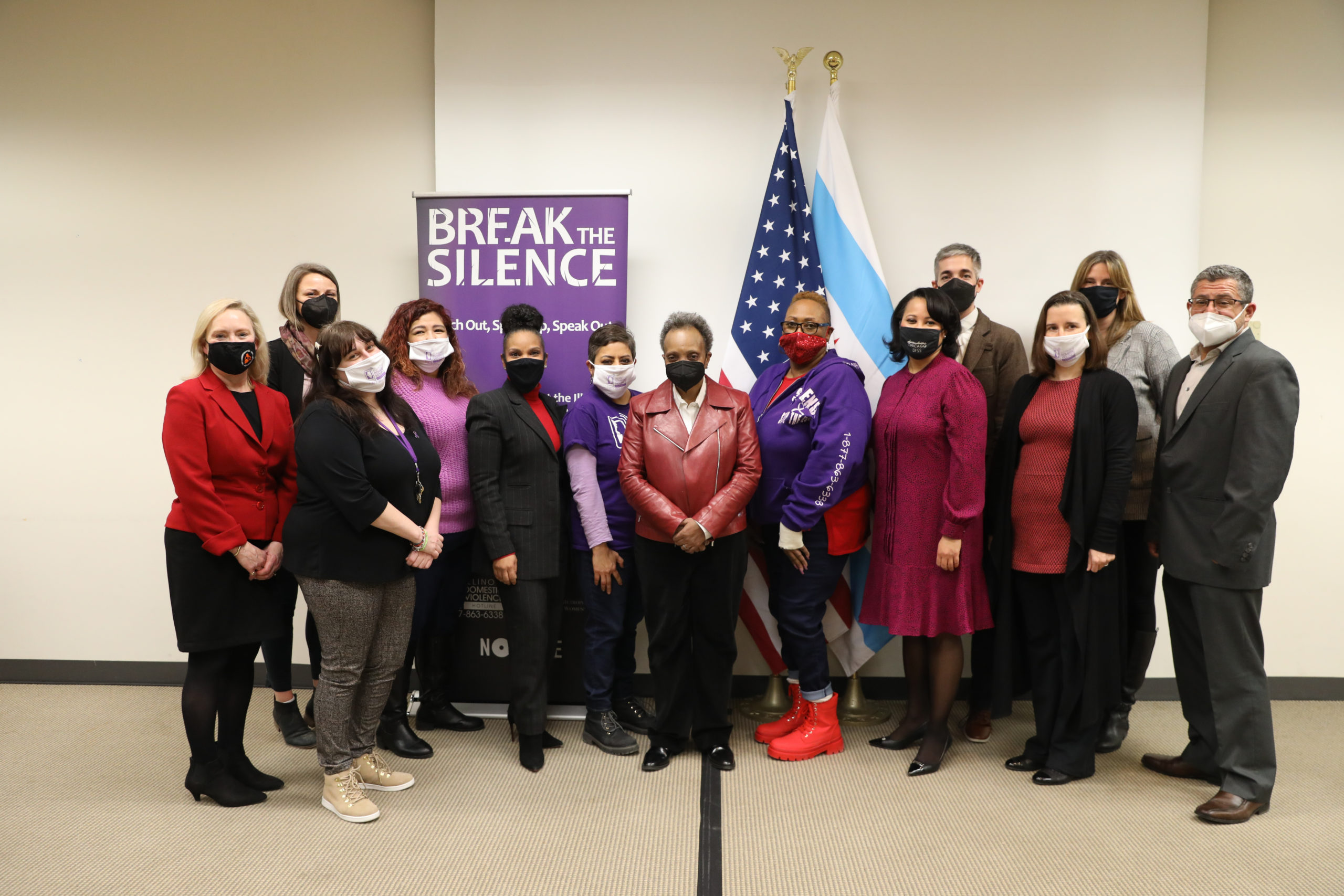 Domestic violence is a public health issue, impacting the overall social determinants of health for survivors and their families; the City's strategic plan to address domestic violence includes a new program Metropolitan will offer.
Theresa highlighted this innovative pilot program, which brings trauma-informed services to people who cause harm, regardless of their involvement in the criminal legal system.
"Metropolitan Family Services is excited and honored to work in partnership with the Mayor's Office, Chicago Department of Public Health, The Network, Heartland Alliance and many others to address the ever-growing problem of interpersonal violence," shared Theresa at the press conference.
"Through an innovative, trauma informed approach we will seek to change the narrative about persons who cause harm in intimate relationships. Our goal will be to address the pain and trauma that has led to this destructive interpersonal violence, all in the context of keeping the victims safe."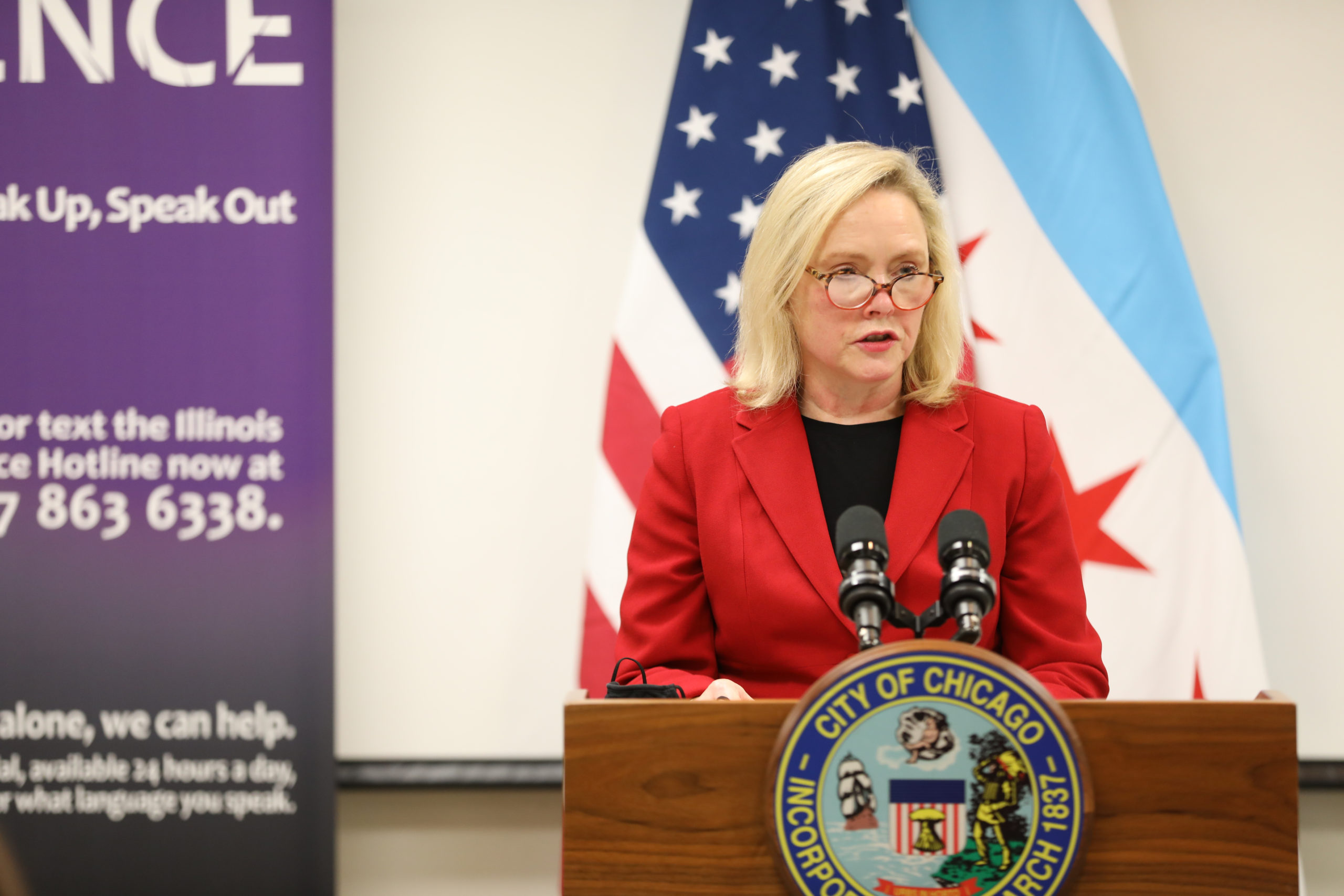 "CDPH is invested in Trauma Informed Care principles and sees this initiative as an opportunity to address violence prevention and healing by promoting long-term behavior change in people who cause harm," said Erica B. Davis, Program Director in the Office of Violence Prevention and Behavioral Health with CDPH. "Reducing violence will bring us one step closer to a healthier Chicago and we're grateful to all partners and community leaders who are stepping up and joining these efforts."
Read more about the City's strategic plan to address gender-based violence.