Good News: May 18, 2018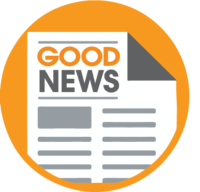 Welcome to Good News! In this space we feature positive stories of community impact and development, relevant to the areas Metropolitan serves or the programs we offer.
Barber in the book stacks: 'Fades for Days' lures West Side teens to library
Chicago Sun-Times
A suburban man who grew up in the Austin neighborhood drives two hours round trip monthly, every second Monday, to give kids free haircuts, as part of the "Fades for Days" program, which started at the Austin Branch of the Chicago Public Library.
Chicago Public Schools Celebrates Fresh Attitude Week
Lawndale News
To recognize Fresh Attitude Week from May 7th through 11th, Chicago Public Schools hosted local chefs to do food demonstrations as well as plant gardens. The program introduces students to new fruits and vegetables to expand their palates and attitude towards food.
Austin teens look to launch new business
Austin Weekly News
By the fall, there will be a new business on the West Side — and it will be started by four Austin young people. The Westside Health Authority's inaugural Village Fellowship Program is a 12-week training session designed to give youth critical skills in business development, leadership development, economic engagement and civic engagement.
Little League Kicks Off the Season With Record Amount of Players
New Life Centers of Chicagoland
Little Village Little League has officially started! It began on a beautiful day with 185 youth participating, which is the most the baseball league has ever had.