Families across DuPage, North, Calumet receive holiday meals
Hundreds of our families across Chicagoland received holiday meals this season, thanks to the generosity of MillerCoors. Volunteers from MillerCoors and its partner organizations packed the food into bags to donate to families at our North, Calumet, and DuPage Centers.
Together, they donated meals for more than 800 families; these meals not only provided a holiday dinner some families might not otherwise be able to afford, they allowed families to create a fuller holiday experience using money they otherwise would have spent on these basic food items.
Thank you to MillerCoors, Jewel Osco, Town and Country, and Euclid Beverage!
Scroll to view photos and details from each Center. Click the images to enlarge.
North Center
Staff and their families distributed more than 300 turkey meals. Executive Director Roxanne Nava says:
"Everyone stepped up and in and worked really well as a team — opening, closing, carrying boxes, setting up a gratitude table, getting our neighborhood families to come in, and ensuring every child that came had a toy. Most importantly, we made everyone feel welcomed and we thanked them for coming in! We are so fortunate to have each other."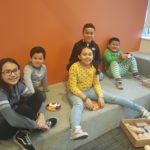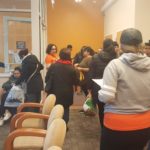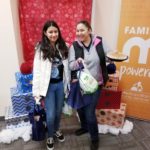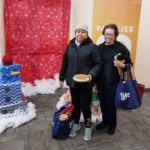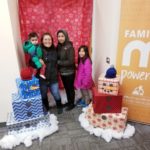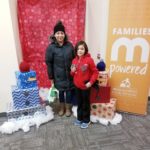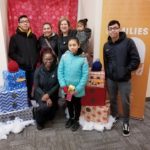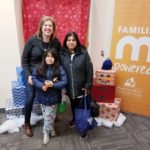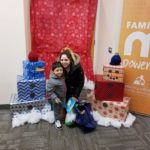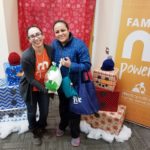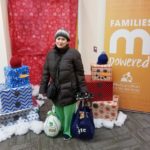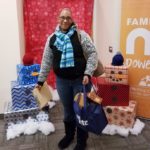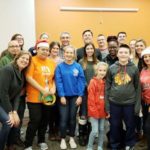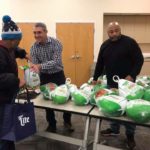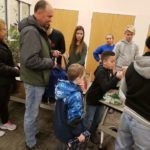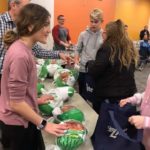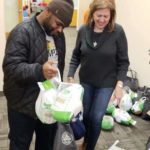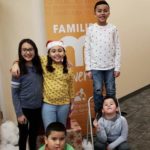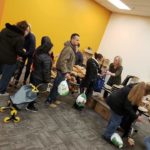 Calumet Center
A busy day for Metropolitan Calumet ended with 300 families receiving holiday meals. Program Director Carrie Pullie says:
"The meal distribution went great! People had begun to line up at 1:30 pm. All of the bags were gone by 4:42 pm!  The lighting is bad in the building so the pictures are slightly yellow but nonetheless show the great teamwork, all of the food distributed, and the families that benefited."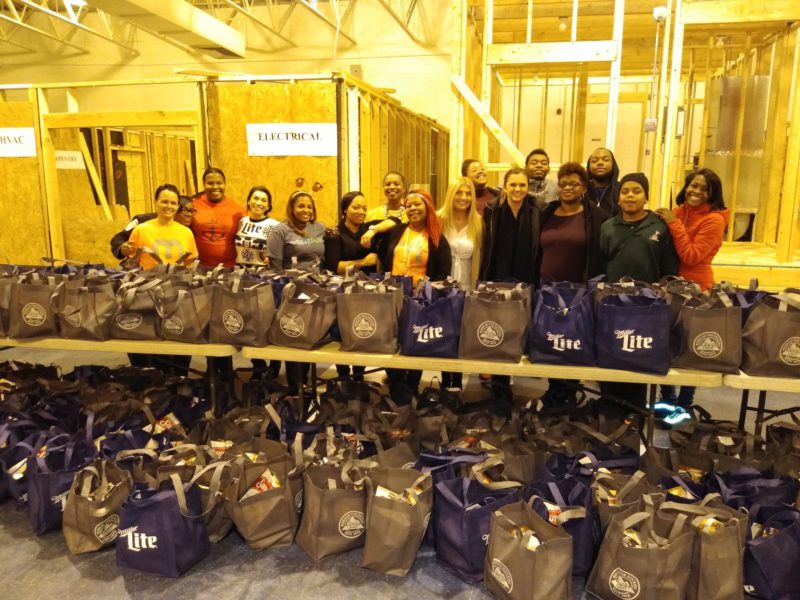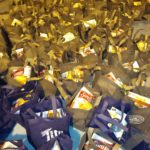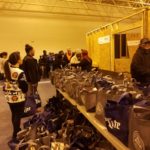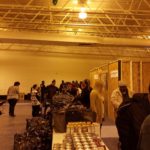 DuPage Center
About 200 families' worth of smiling faces picked up holiday meals at our DuPage Center.