A turtle-y radical Halloween with Midway's Parents as Partners
On October 31st, the Parents as Partners program had its bi-monthly Group Connection and made it a Halloween Party! Families came to our Midway Center for a fun and safe trick-or-treating experience. Staff who agreed to pass out candy identified themselves by dressing in Teenage Mutant Ninja Turtle heads, and the path around the office had TMNT footprints.
During the group session, staff and families read stories, sang songs, did arts and crafts, ate pizza and celebrated September and October birthdays.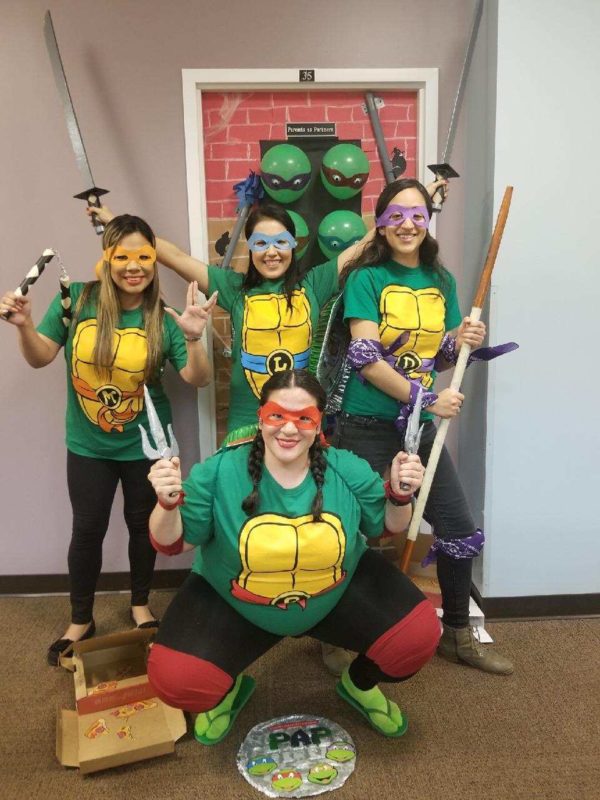 Parents as Partners (PAP) serves parents ages 13-24 who are pregnant or have children birth to 3 years old in the Brighton Park, Chicago Lawn, Gage Park and New City neighborhoods. The program helps prepare children and parents for school through home visits and groups/parent workshops, linking families to community resources and screening children to ensure their development is on track.
Thank you to the staff who participated and made it an enjoyable and memorable night for our families! It was a turtle-y radical time!