Staff and clients Mpowered to Advocate at our Legislative Roundtable

Metropolitan staff and clients are Mpowered to advocate, for themselves and for their communities!
At our first-ever Legislative Roundtable, we were pleased to offer an opportunity for our frontline behavioral health and domestic violence staff and program participants to meet with their elected officials, and advocate for specific policy goals in our agency's legislative agenda.
This dynamic conversation with several legislators and their staffs, hosted by our Government Affairs team and agency-wide Advocacy Task Force, elevated our perspectives on issues important to our communities.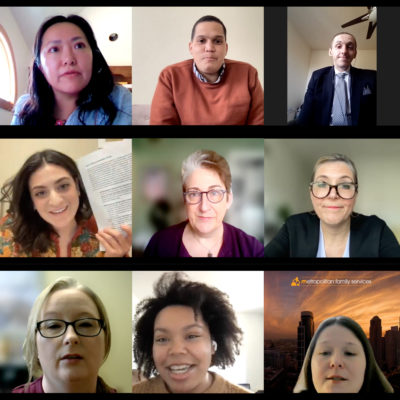 As the Illinois General Assembly is in full swing and as legislators' calendars are filling quickly with deadlines, we'd like to extend a special thank you to those who created the time to engage as learners this Session:
Senator Robert Peters
Senator Cristina Pacione-Zayas
Senator Celina Villanueva
Representative Lindsey LaPointe
Representative Terra Costa Howard
Representative Francis Ann Hurley
Representative Janet Yang Rohr
Representative Deanne Mazzochi
Representative Maura Hirschauer
Representative Will Guzzardi
View the full Legislative Roundtable program: