Rotary Club of Skokie Valley Mpowers our Skokie Valley Center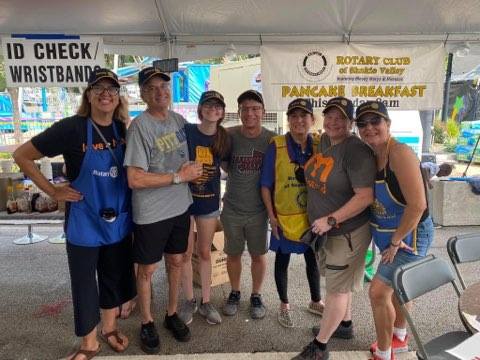 Our staff thoroughly enjoyed spending time at the Rotary Club of Skokie Valley's Pancake Breakfast!
Several staff brought their families to volunteer and help represent Metropolitan: Skokie Valley Center Executive Director Roxanne Nava, Clinical Program Supervisor Haley Hansen, and Site Operations Manager Joyce Quezada, as well as External Affairs staff Senior Grant Writer Sharon Caldwell, and Volunteer Coordinator Julia Forte. Roxanne shares the day was hot, sticky, and fun!
Proceeds from the Pancake Breakfast benefit Rotary grantees, including our Skokie Valley Center, and we're grateful for the support of the Rotary community.
Haley also recently spoke at a Rotary Club meeting for grantees, sharing with members about the impact of their support of our Behavioral Health Programs.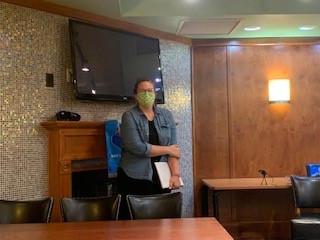 At her presentation, Haley was happy to run into the Honorable Barbara Meyer, a longtime Metropolitan supporter and previous Spring Fever honoree. Barbara has also served on our Skokie Valley Community Board, alongside another Skokie Rotary member and current Skokie Valley Community Board Member, John Haben.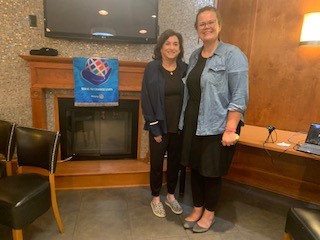 Thank you to the Rotary Club of Skokie Valley for your partnership! Their support dates back to 2005, and through the years has empowered thousands of families to learn, earn, heal, and thrive.