Metropolitan celebrates Dr. Martin Luther King, Jr. Day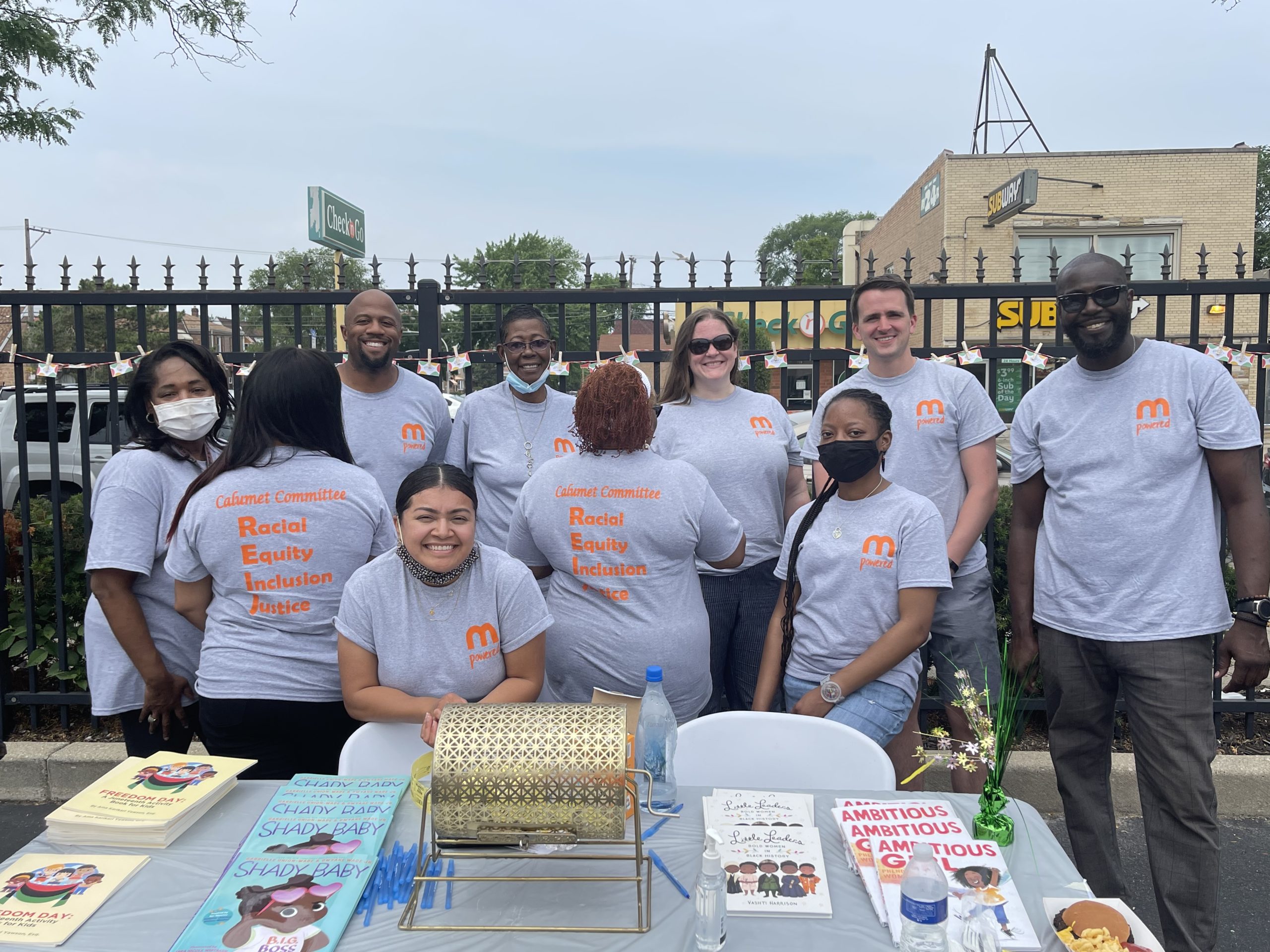 Metropolitan Family Services joins the nation in celebrating Dr. Martin Luther King Jr. Day. In the decades we have observed his birthday, this day serves as a moment to pause and reflect on the ideals that Dr. King dreamed, as well as the legacy and impact of his work.
Dr. King encouraged people to stand up for equality, justice, and inclusivity; we at Metropolitan Family Services continue to aspire toward these principles through our agency-wide Racial Equity, Inclusion, and Justice (REIJ) efforts.
Our REIJ efforts remain solid and continuous throughout the organization. Reflecting on 2021, our staff participated in healing circles, book clubs, and Juneteenth celebrations. We engaged For the Culture, an equity and culture shift firm founded by four women of color, to provide trainings for all staff; these trainings encouraged us to vocalize our thoughts, learn from the experiences of our colleagues, and work toward our ideal image of Metropolitan Family Services.
Metropolitan looks forward to further developing the presence of our REIJ initiatives, in order to provide more resources for staff and enhance our efforts in advocating for just causes that affect our staff and the communities we empower.
However you choose to spend Martin Luther King Jr. Day, we hope you take some time to remember Dr. King and to reflect on how each of us, and all of us, can advance the values he stood for in our own lives.
"We cannot walk alone. And as we walk, we must make the pledge that we shall always march ahead. We cannot turn back." – Rev. Dr. King, I Have A Dream