FSS of MFSD celebrates the Golden Age of Hollywood while supporting its domestic violence programs
The drama of the Golden Age of Hollywood enchanted 300 attendees at Family Shelter Service of Metropolitan Family Services DuPage's (FSS of MFSD) Free to Fly Gala!
Our Audrey Heburns, Cary Grants, and Marilyn Monroes – not to mention an actual Marilyn Monroe impersonator – walked the red carpet and came together to raise funds and awareness in support of our neighbors, co-workers, friends, and family who seek safety and support while escaping abusive relationships.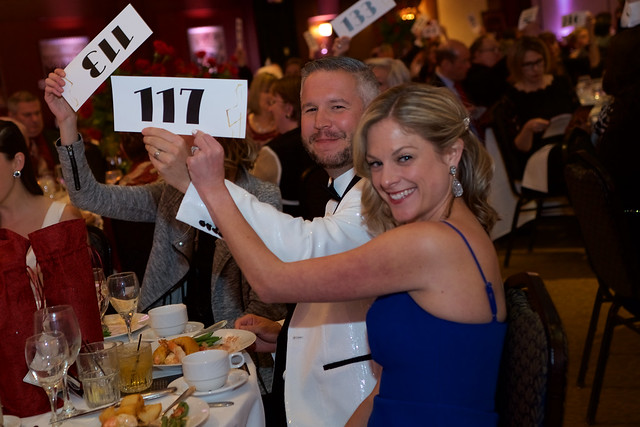 Guests heard from domestic violence survivors on their experiences; a client and her daughter shared their story, as did our event auctioneer, as well as Judie Caribeaux, former FSS of MFSD Executive Director and Metropolitan's incoming Senior Director of Strategy and Innovation.
Metropolitan's Chief Operating Officer, Theresa Nihill, spoke about the newly-merged Family Shelter Service of Metropolitan Family Services DuPage, and the impact we're making together in creating a seamless continuum of services for domestic violence survivors across DuPage County.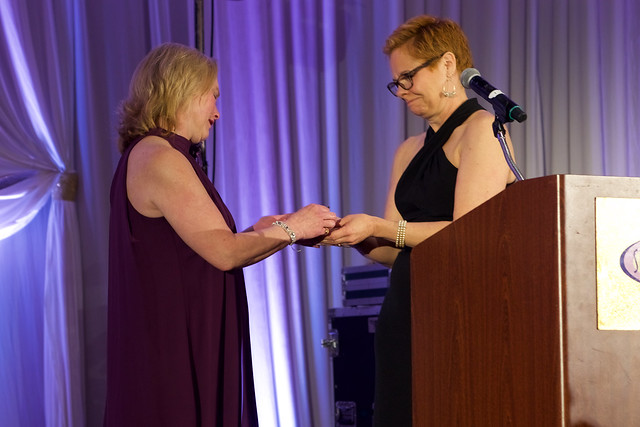 Thank you to all who contributed to the success of the event! The support of our sponsors, board members, and everyone involved in the Free to Fly Gala make it possible for FSS of MFSD to transform lives by offering help and hope to those affected by domestic violence.
Scroll to view photos from the event, and from our classic Hollywood-style photo booth below.