Special Guest joins Southeast Chicago behavioral health staff for NAMI Walk
Staff from Metropolitan's Behavioral Health programs attended National Alliance on Mental Illness (NAMI)'s NAMIWalk Chicago 2019 in Jackson Park on Saturday, September 14th.
A special guest joined our staff for the walk: Jeremiah, a 12-year old client who has been participating in Metropolitan's Child and Adolescent Behavioral Health programs for about a year.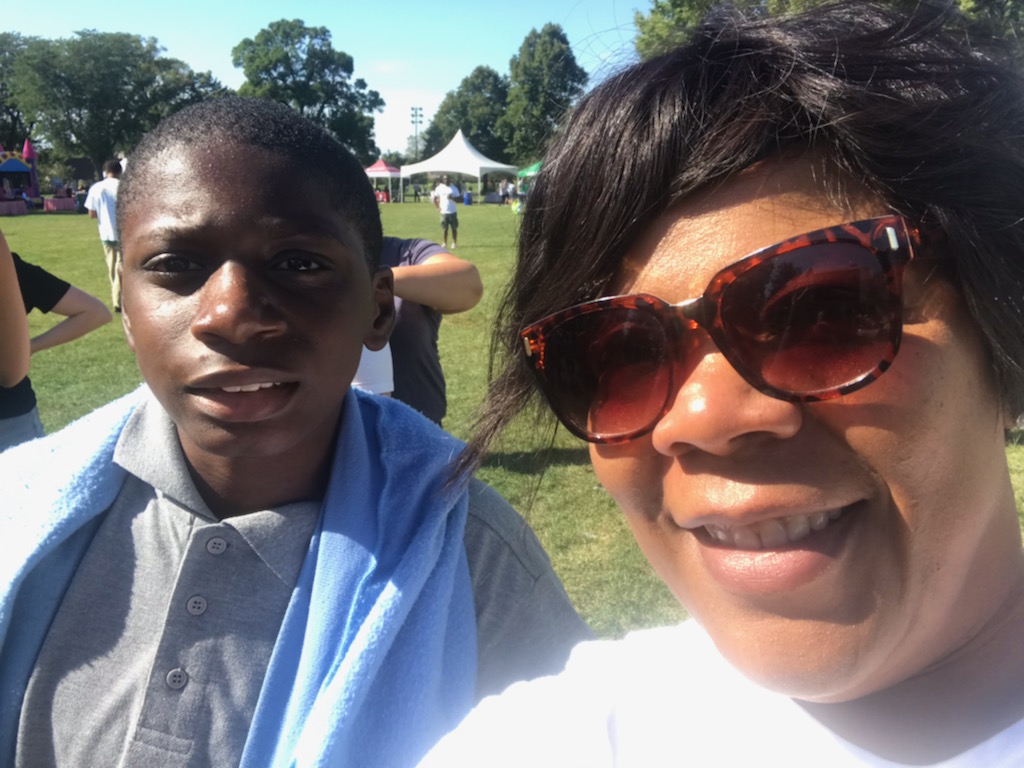 "It was significant for him to be a part of an event that really normalizes being different and supporting the emotional self-care of persons of color," says Christine Brown, Senior Clinical Program Supervisor at Metropolitan Southeast Chicago.
Jeremiah participated in a community support event that provided him with an entire afternoon of sun and fun. He had the opportunity to meet new young people and to engage in his favorite sport, basketball.
"This is a young man who resides in the Southeast community that has made strides in both his behavioral and educational goals," Christine shares. "It was important to provide Jeremiah with a context for understanding of the importance of self-care, advocacy and support for mental health."