Plant Truck Chicago visits Metropolitan Calumet
Get Growing Foundation's Plant Truck made a stop at Metropolitan Calumet to share plants and experience-based learning around horticulture with our community, thanks to Calumet Community Board Member LaToyia Huggins!
WGN's Erin Ivory stopped by to speak with our staff and neighbors for an upcoming feature on the visit and Metropolitan's growing partnership with the Get Growing Foundation.
Special thank you to LaToyia Huggins, Erin Ivory and WGN, and Plant Truck Chicago for a unique experience.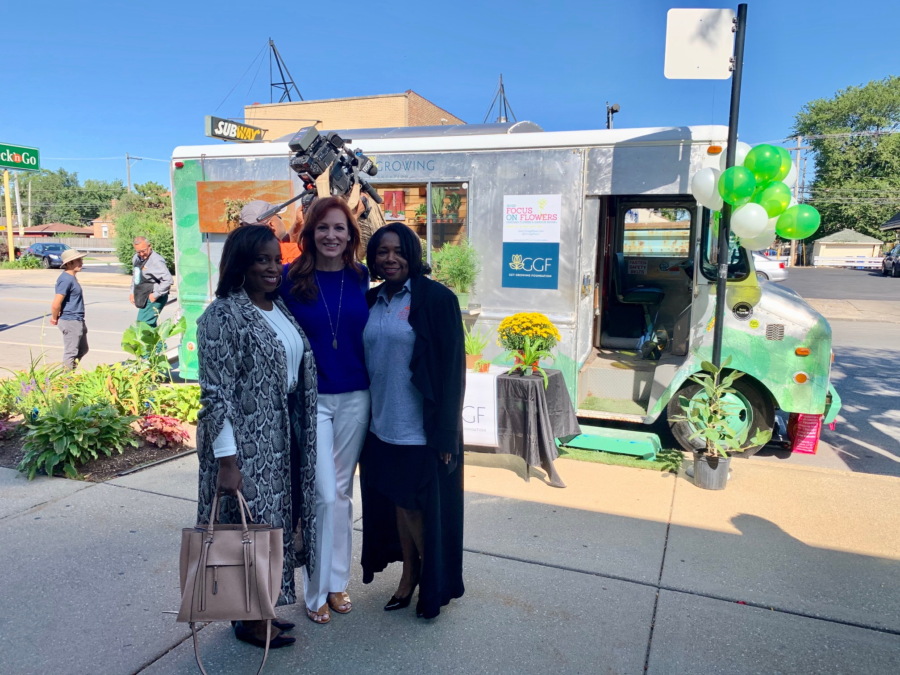 ABOUT PLANT TRUCK CHICAGO
As a 501c3, The Get Growing Foundation has a mission to inspire, educate, and motivate the next generation of gardeners through community outreach and education, experience based learning, and horticultural job skills training and placement. The Get Growing Foundation launched PLANT TRUCK Chicago, a mobile garden  boutique working with special-needs programs to grow plants for underserved communities and raising funds and awareness through pop-up sales.