Our Midway Center is a pilot organization for "Anytime is 3Ts Time," a PNC & University of Chicago collaboration on early learning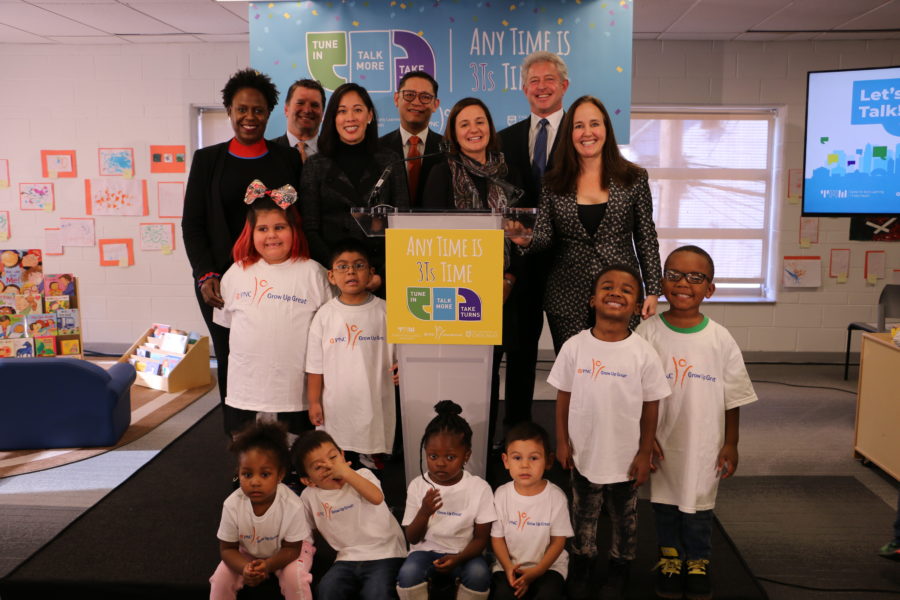 Our young friends at Metropolitan Midway are ready to grow up great!
The Midway Learning & Wellness Center is a pilot organization for the "Anytime is 3Ts Time" program, a collaboration between PNC Bank's "Grow Up Great" initiative and the University of Chicago's TMW Center for Early Learning and Public Health.
Developed by the TMW Center from early education research led by Dr. Dana Suskind, "Any Time is 3Ts Time" is built on the 3Ts – Tune In, Talk More and Take Turns – a simple tool that helps parents make the most of everyday interactions with their young children.
View the announcement video featuring two of our parent graduates, Erika and Sabrina, and their children (courtesy of PNC):
To announce the collaboration, Metropolitan hosted an event with Scott Swanson, President of PNC Illinois; Sally McCrady, Chair and President of the PNC Foundation; Dr. Dana Suskind, Director of the Pediatric Cochlear Implantation Program at UChicago Medine and Founder and Co-Director of the TMW Center; and Erika and Sabrina, parent graduates of the program.
"One of the most important investments we can make in families is in their ability to ensure children's educational readiness," says our CEO, Ric Estrada. "As a longtime provider of quality early learning services, we know language development is foundational for children's success. We are honored to partner in this effort."
In celebration of this collaborative effort, a group of preschoolers from the Learning & Wellness Center performed the "Grow Up Great" song at the announcement: