NIU's Harmelodics visit DuPage's Addison Children's Center
The children and parents at our Addison Children's Center were recently treated to a visit by the Northern Illinois University Harmelodics!
The Harmelodics were on their yearly high school tour and were visiting Addison Trail High School when they stopped by Addison Children's Center. They performed three songs for the children and parents during pick up time. Their performance was warmly received and appreciated by everyone who had the pleasure of listening!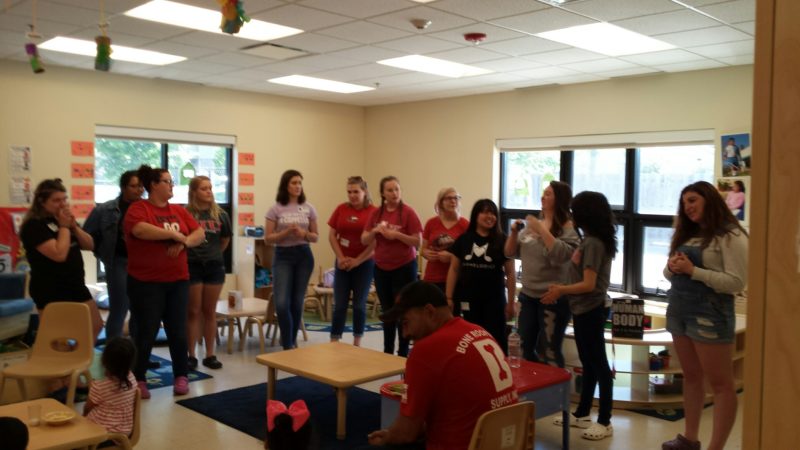 The Harmelodics are Northern Illinois University's only all-female a cappella group. Since their beginning in 2014, they have prided themselves on bringing fun and quality entertainment to the NIU school and surrounding community. They are a diverse group of women who value positivity, love, and music. They perform at a variety of event, including competitions. In 2017, they placed 2nd at the Great Lakes Quarterfinal, qualifying them for the semi-finals. They have also been accepted to compete in the 2018 VoiceJam competition in Fayetteville, Arkansas.