Miguel Keberlein honored with El Humanitario Award
We're pleased to share Miguel Keberlein, Executive Director of the Legal Aid Society, will be honored with the El Humanitario Award!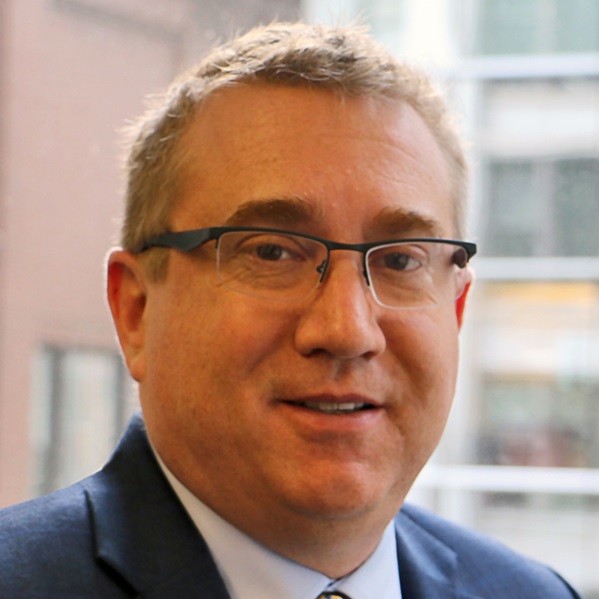 Each year, Cook County State's Attorney Kim Foxx presents the El Humanitario Awards in observance of Hispanic Heritage Month. The Community Leadership Awards honor the accomplishments of outstanding individuals in Hispanic Community.
Ric Estrada, Metropolitan's CEO – and a previous winner of the El Humanitario Award – speaks highly of Miguel's example in the Hispanic community.
"Leaders inspire individuals, organizations, and social groups of different backgrounds to work towards a common goal. They are willing to disrupt the status quo and understand how complex social conditions evolve and can be changed. Miguel excels in all these areas as his commitment stems from his personal experience observing social exclusion and inequality, and his belief that it's not fair for people to not have access to the same opportunities."
Miguel's nearly two years of leadership has increased support to grow the Legal Aid Society's (LAS) programs, increase volunteer and pro bono involvement, and nearly doubling the size and reach of LAS by fundraising and launching several new initiatives including –
Department of Justice Office for Victims of Crime support to expand LAS' service to victims and survivors of labor trafficking statewide and actively reach out to workers at labor camps and other locations of foreign guest workers;
Equal Justice Works support to expand anti-human trafficking services and services for victims of crime throughout the state;
the new Employment Law Project to fight barriers to income security, wrongful termination, and wage theft and provide more effective pathways out of poverty;
Establishing the new Elder Justice initiative which assists elder clients who are victims of abuse and exploitation, including opening a help desk for elders at the Daley Center, and increasing collaborations with banks and law enforcement to address financial exploitation of the elderly;
Launching an Impact Litigation and Advocacy Project to address systemic issues of racial injustice, and
Establishing the new Communities Partnering 4 Peace Justice Corps which imbeds lawyers with community partners in Chicago's lowest-income and most violent communities dealing with gun violence.  The CP4P Justice Corps is a new model for community lawyering and focuses support and expertise in civil rights, systemic and racial justice issues, wage theft, housing, licensing, and criminal record expungement in order to bring hope and opportunity where little exists today.