Midway Domestic Violence programs welcome CPD's 8th District
Our Midway Center staff hosted a Pizza and Pop with a Cop event to promote domestic violence awareness – thank you to our officer friends who joined us!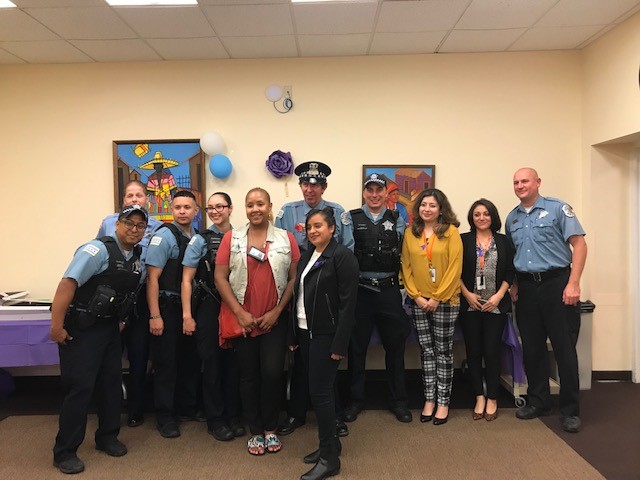 The Domestic Violence Counseling Program took the lead on this Meet and Greet event with the Chicago Police Department's 8th District to continue to build a collaborative and working relationship between the police and Metropolitan Family Services.
Through conversation with our staff – from programs including our DV Counseling, Adult Protective Services, and Older Caregiver Project programs, as well as the Legal Aid Society – police officers learned about Metropolitan, the program and services we offer, and the impact of our services in the community.