Metropolitan partners with Rosin Eyecare to Mpower eye health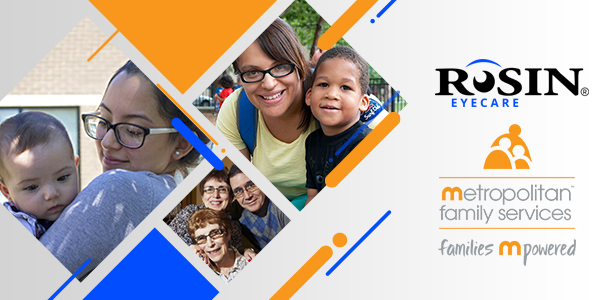 We're excited to announce a partnership with Rosin Eyecare, one of the largest eye care providers in the Chicago area: between September 1 and October 19, a portion of the proceeds from your Rosin eye exam will benefit Metropolitan!
Mention Metropolitan Family Services when you make an appointment at one of Rosin's 45+ locations throughout the greater Chicago area, and you'll be Mpowering children and families across the communities both Rosin and Metropolitan serve.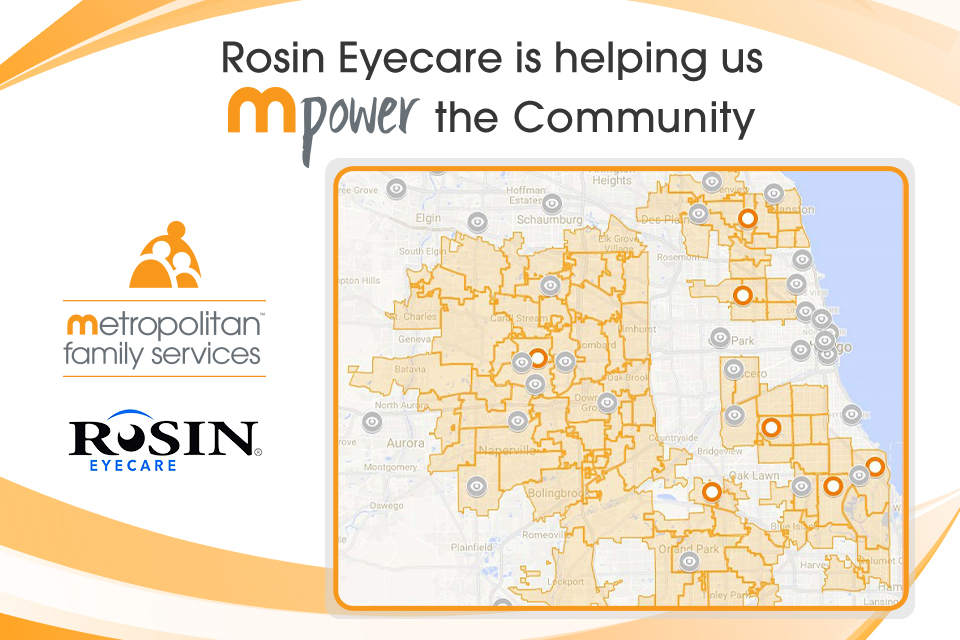 In addition, when you check out, whether you're paying for an eye exam, glasses, contacts, sunglasses or something else, you'll have the option to round up $1.00, $3.00, or $5.00 to support Metropolitan.
Eye exams are important for everyone, not just those who wear glasses or contacts. Rosin recommends getting your eyes checked on regular basis to stay on top of your overall eye health, beyond potential vision issues.
If you take care of your eye health beginning on the 1st of September, at the same time you'll be supporting our work to take care of mental health, financial health, and beyond for the children and families we serve.
Katharine Bensinger, Parenting Fundamentals Program Director, shares: "When I wear my new Rosin Eyecare lenses everyone asks me where I got them. They love the blue top and brown bottom blend. My dad even decided to go get a pair at the Michigan Ave center."