Legal Aid Society board welcomes two new members
The Legal Aid Society of Metropolitan Family Services welcomes two new board members: Christopher Wilmes and Brenda McNamara.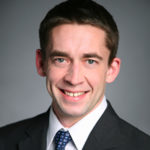 CHRISTOPHER WILMES
Christopher Wilmes, a Shareholder with Hughes Socol Piers Resnick Dym, Ltd., is a litigation attorney with experience working on civil rights, employment discrimination, and wage and hour cases.
Chris joined the board when LAS hired Miguel Keberlein on as Executive Director. A friend of Miguel's, Chris talked with him about the legal work LAS does for low-income Chicagoans, and decided he wanted to help promote the organization's mission.
"I believe strongly that legal aid attorneys can transform lives by keeping residents in their homes and protecting women and children from domestic violence," Chris says.
Already making a difference on the board, Chris hopes to help LAS bring more impact litigation, which would allow the organization to provide relief for many people at once and increase the organization's profile.
"Many non-profit law firms have successfully pursued impact litigation to bring positive change to the community," he says. "There is no reason LAS cannot bring these cases as well."
What does empowerment mean to you?
In my mind, empowerment means giving people the resources that they need to work, go to school, and have a safe and stable home life. Empowerment is giving people the things they need to have a positive sense of community in their lives.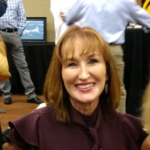 BRENDA MCNAMARA
Joining the LAS board from the board of the newly-merged Family Shelter Services of Metropolitan Family Services DuPage (read about the merger here), Brenda McNamara spent more than two years on its Joint Negotiating Committee and the Program/Services/Quality Team, building on her work experience in insurance law and negotiations.
"During my time on the board of FSS, I was struck by the overwhelming lack of legal representation for those who desperately need it cannot afford it," Brenda says.
Now, she's looking forward to working with LAS because of the wide range of services it offers to clients with so many different needs. She says, "the availability of services of both LAS and MFS to clients is a unique approach and provides comprehensive treatment for those in need."
Brenda is a strong advocate for children with learning disabilities and mental health challenges, as well as domestic violence services. She is active with 100+ Women Who Care, which raises financial support for charitable organizations in the community, and the American Association of University Women, which advances equity for women and girls through advocacy, education and research.
"What happens in our communities affects all of us, in one way or another," Brenda says. "We all need help at one time or another and being of service in our communities empowers others to transform their lives."
What does empowerment mean to you?
To me, empowerment means helping others to see and use the resources available to them to take control of their lives and know that they have choices. Empowerment is a shift in perspective that "life doesn't happen to us; it happens through us."