LAS attorney wins a spot on Mount Prospect School Board
Congratulations to Metropolitan's own Kimberly Fay, one of the new elected members of the Mount Prospect District 57 School Board! A Crime Victims Fellow with the Legal Aid Society (LAS), Kimberly works from our DuPage Center.
Kimberly recently spoke to the Daily Herald about her priorities for the district:"I work with clients who are facing tremendous challenges, and I feel that those skills would really translate and transition well into some of the challenges that our district is currently facing." Read the feature here.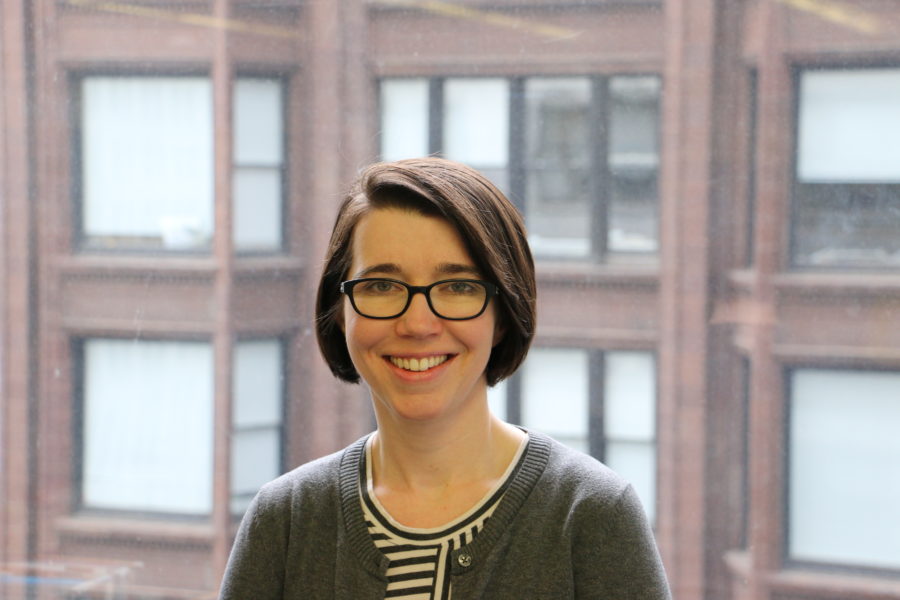 Endorsed by the Daily Herald as "an immigration and victims' rights attorney whose understanding and judgment on school issues is masterful," (read the endorsement here) and by Journal & Topics (read the endorsement here), Kimberly earned more than 1600 votes to secure a 4-year term.
Kimberly on her win:
"Through my work with LAS, I am privileged to serve clients in DuPage and in Chicago, but I was looking for a way to serve my community a bit closer to home. The school board position allows me to use the analytical thinking skills I have sharpened in my career as an attorney in service to the staff, students, and residents of Mount Prospect District 57. Campaigning was a huge step outside of my comfort zone, but I took the leap, emboldened to emulate the strong leadership example I've witnessed during my time with LAS."
Kimberly represents immigrant victims of crime in her work with LAS, and conducts outreach to immigrant communities and provides education on the rights and the resources available to them. Read more about Kimberly and her work with LAS here.