How the Racial Climate Impacts Our Families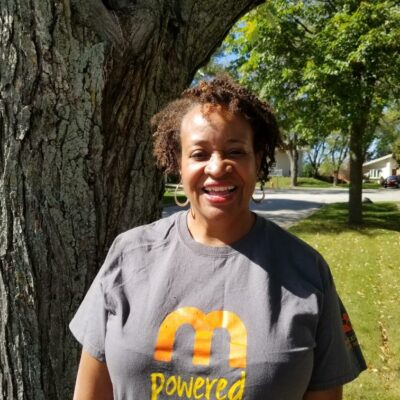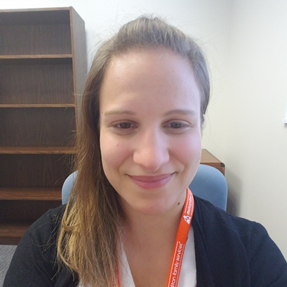 Katie Cekal, LCSW
Senior Social Worker, Adoption Support and Preservation
This year has been a challenge to all types of families. The pandemic has forced parents to adapt their children's learning and socialization, while maintaining some sort of stability at home. But to families with Black children, this year has been particularly difficult. Violence against Black people has been happening all over the country; it has led to protests and riots against systemic racism, and our children have been watching.
Here in the Adoption Support and Preservation (ASAP) program, we have been working with parents who feel heartbroken, scared, and worried while they struggle with feelings that they will be unable to protect their child.
With social media connecting children to all sorts of videos and opinions, many children have been inundated with disturbing images and they don't always share this with parents. This may cause vicarious trauma, witnessing traumatic events through the screen and feeling scared and unsafe in their own lives because of it.
If not watched and processed with an adult, children could have feelings they don't know how to deal with.
Social workers and counselors in the program have been helping children process these experiences, and supporting parents to provide validation and guidance.
Brenda Love, a Mental Health Practitioner with the ASAP program, has seen how different families have responded.
Brenda notes, "In transracial families (in which the parents are White), I've seen that there is a lot of silence about the racial unrest. Most of the conversations I'm having [about racial unrest] are with African American parents and their children."
Brenda says she has seen transracial families have fear that their child will be discriminated against, but the fear that African American families have has dictated their daily lives. "They live in constant fear about not letting their kids go outside, not letting them associate with other people, and they hold them very close."
Brenda said the transracial families she works with are more open to taking their children to a protest and becoming active in the public fight for racial justice, which she would like to see more African American families do.
"White parents don't have the boundaries Black parents have in terms of safety. It's important for Black families to give their children power instead of avoidance. A lot of my families feel very powerless. I encourage parents to raise their children to have power and not just be an invisible person on the block."
Brenda emphasized the importance of talking about race and empowering children to use their voice.  "If we don't talk about race, we don't talk about the fear that African Americans are experiencing, our kids walk around powerless. We're creating a group of people who are powerless.
Protest is giving these kids power to say, 'I have a right to speak up against injustice.' You can do it at any age. And if you're not empowered to find your voice and your identity, others will determine who you are."
Ways to support your child
Take care of your own mental health. It's a pandemic, childcare is scarce, park districts are closed and e-learning is vast. Parents are already struggling with finding time to take care of themselves. But small steps can help. Set aside five minutes a day to be alone and breathe, take a walk around the block, or ask friends and family to watch the kids for a short while.
Put in boundaries around news. It's important for you and your children to keep informed about the world and your community, but the 24-hour news cycle never stops. After you feel you have the necessary information, turn off the TV and do something regulating with your child.
Teach your child about racism and how to fight it. All families can raise their children with positive images and stories of Black people and integrate with different races and ethnicities. Ask your child what they know and what they've seen so that you can guide the narrative. Black caregivers are burdened with having to have "the talk" with their children on things they need to do or not do to stay safe in their communities. If you are a White caregiver of a transracial adoption, having mentors and connections who share your child's racial background can help support the child. White families with White children are also encouraged to have "the talk" to help them become better allies in the fight against racism.
Engage in activism. Many parents and children of all races have felt empowered by protesting racial discrimination. Many children also find solace in activism online, especially during the pandemic, to feel they are contributing to the cause. This can also be a way to express themselves to those they are connected with.
Keep talking. Keep the lines open for a controlled and safe space for your child to voice their questions, concerns, thoughts and feelings. Validate their feelings of fear, sadness and anxiety. Help them find ways of coping, whether it's creating a safe space at home, engaging in activism, or limiting media.