"Her first priority was feeding her family, and then paying the rent and utilities." Legal Aid Society secures financial relief amid Covid-19 challenges
"Sara" (name changed to protect identity), an undocumented survivor of domestic violence, already knew the Legal Aid Society when she reached out for help in the midst of a time-sensitive financial crisis.
She initially found LAS when she visited the Domestic Violence Court House seeking an Order of Protection against her abusive partner; once she talked with a Court Advocate, she learned she could apply for a U Visa, which provides immigration relief for survivors of crime who cooperate with law enforcement's investigation of the crime. LAS' Safety & Family Practice Group represented Sara in DV court and assisted her in obtaining the Order of Protection, then the Individual Rights & Social Justice practice group began working with her on a U Visa.
While Sara has now gained access to the laws designed to protect her, she could not have anticipated losing her job due to COVID-19.
Without an income, Sara could not pay her ComEd bill or the rent on her home, where she lives with her two young daughters and her brother. Her former partner also lost his job due to COVID-19, which meant he could no longer make the child support payments Sara relied on to feed her family.
Sara worked hard to overcome these obstacles. She began to take advantage of the free meal programs at her daughters' schools. When the water was shut off in her building, leaving her unable to bathe or cook, she moved her family into a friend's home for 15 days.
When she moved back into her building, her landlord began to harass her; he told her if she couldn't make rent she should leave, despite her six-year history of living in the building and never missing a payment. She pleaded with the landlord, but he refused to budge.
That's when Sara called LAS.
Supervising Attorney Hilary Chadwick stepped in quickly, understanding Sara was in a sudden crisis, with no means to support herself and her daughters. "Her first priority was feeding her family, and then paying the rent and utilities," says Hilary.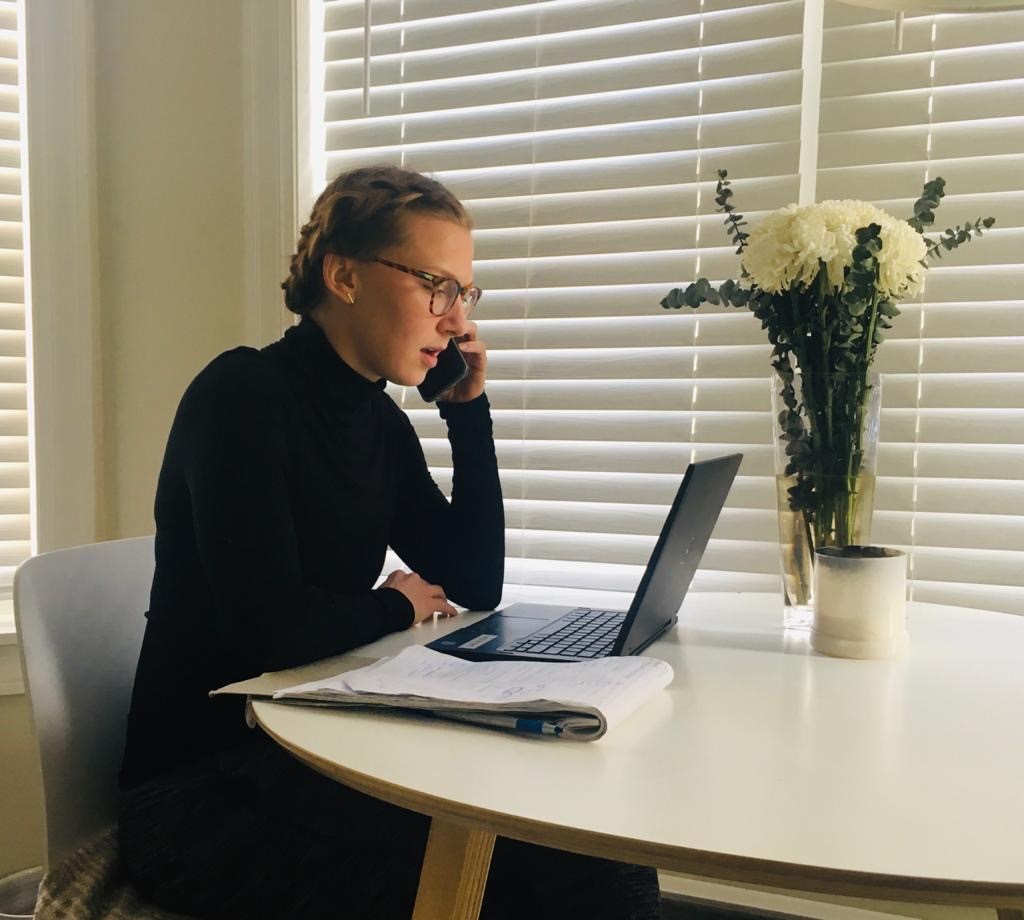 To relieve Sara's financial burden enough to feed her family, Hilary applied for a Chicago housing grant and for the ComEd credit program on Sara's behalf.
She started with Metropolitan. One of our programs had reserved a few Chicago housing grants for current clients, so applying through Metropolitan increased the chances Sara would receive a grant, which are in high demand.
As the application itself is online and Sara doesn't own a computer, Hilary was able to fill out the form on Sara's behalf, while explaining each element of the application to Sara over the phone. She called Sara's employer to describe the supporting evidence required for the application, and texted back and forth with Sara, who was able to send screenshots of the documents Hilary needed.
Hilary notes the COVID-19 pandemic, which initially caused Sara's financial strain, also created challenges in the process of obtaining relief. "It requires more creativity to obtain evidence," she says, "because we are no longer able to quickly receive physical documents from our clients."
The process was similar for the ComEd credit program: another LAS attorney let Hilary know about the program, then Hilary worked with Sara to fill out the online form and provide evidence of her ComEd bills.
"I'd say having an attorney really provides the client with access to these forms of relief," says Hilary. An attorney's knowledge of the resources available, understanding of the processes, and relationships with other providers, gives clients like Sara their best chance.
To Sara's relief, both applications were approved. "When I called to tell her the news, she burst into tears and was immensely grateful," shares Hilary.
After the grant was approved, the City asked the client for a bank account to deposit the funds, which Sara doesn't have, so Hilary has held several more phone calls to facilitate Sara receiving the funds. In addition, she shares, "We have leaned on the support of an MFS employee at North Center to ensure she receives the grant, which will fend off an eviction."
Sara is eager to return to work to provide for her family, but knows she has LAS and Metropolitan in her corner in these times of crisis.