Good News: May 25, 2018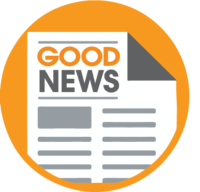 Welcome to Good News! In this space we feature positive stories of community impact and development, relevant to the areas Metropolitan serves or the programs we offer.
Cleanslate brings $300,000 beautification investment to 29th Ward
Austin Talks
Cleanslate, a social enterprise of Chicago's Cara nonprofit, will contribute more than $300,000 over the next three years in the 29th Ward to beautify the area through its ward-by-ward initiative ― creating about 60 jobs in the process.
Blue Island is better looking, more engaged after tree-planting campaign
Daily Southtown
A tree-planting effort in Blue Island could serve as a model for other Southland towns looking for a low-cost way to boost community engagement and enhance neighborhoods.
A 'farm lab' grows in Chicago
Austin Weekly News
Chicago Farm Lab, located in Hanson Park, is teaching students students from Prosser Career Academy about gardening and building community.
Downtown Expedition Helps Teens Make Chicago Their Own
WBEZ
A city scavenger hunt organized by Youth Guidance, which runs school-based mentoring and job readiness programs, teaches students new skills and help them see all that Chicago has to offer. "We always lived around an area where it had a grocery store and a laundromat so we really don't need to go anywhere else," said Wendy, one of the students.