Good News: March 25, 2020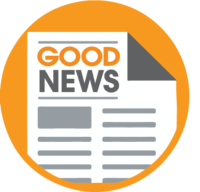 Welcome to Good News! In this space we feature positive stories of community impact and development, relevant to the areas Metropolitan serves or the programs we offer.
Green is for Gardening
The Real Chi – Free Spirit Media
Reynaldo Engram loves to lend a helping hand, especially when gardening is involved. As a child he helped senior citizens with their gardens. Today, thanks to Farm on Ogden, he has paired his delightful smile with a gardening skill set that gives him an opportunity to change his community – and his own life – for the better.
This video of Chicago teachers and students singing 'Bohemian Rhapsody' gives us joy
Chalkbeat Chicago
Compiled by a Nicholas Senn High School journalism teacher using a spreadsheet, mobile phone videos, and editing software, the video shows more than a dozen teachers and students singing "Sennhemian Rhapsody" — a riff on the 1975 song "Bohemian Rhapsody" by Queen.
Can An Xbox Live Or Netflix Subscription Prevent The Spread Of Coronavirus? West Side Legal Aid Organization Says Yes
Block Club Chicago
West Side teens often don't have access to the things keeping people occupied during the pandemic. Lawndale Christian Legal Center is raising money to change that.
Lightfoot forges deals with hotels, shuttered hospital to provide space for quarantined COVID-19 patients
Chicago Sun-Times
In all, five hotels are set to provide 1,000 beds by Tuesday and 2,000 beds by the end of the week. There also are plans to house patients at the former Metro South Medical Center in Blue Island.