Good News: January 18, 2019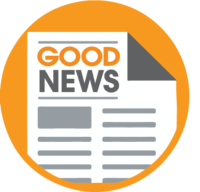 Welcome to Good News! In this space we feature positive stories of community impact and development, relevant to the areas Metropolitan serves or the programs we offer.
Vacant Park Forest home serves as classroom for college students learning building trades
Daily Southtown
When students from Prairie State College and South Suburban College are done rehabbing what had been an abandoned house, they'll have learned valuable skills that could lead to jobs in the building trades, and Park Forest, which owns the home, will be able to scratch off one more remnant of a recession that left the village with scores of vacant homes.
Can E.G. Woode Transform Englewood? South Side Entrepreneurs Unite To Help Black-Owned Businesses Thrive
Block Club Chicago
An audacious new project in Englewood may be the key to revitalizing the community.

MHA to offer mental health first aid training to baristas, bartenders, hairdressers
Kokomo Perspective
During the eight-hour training sessions, attendees learn common signs and symptoms of mental illness and substance use, how to interact with a person in crisis, how to ask questions and which questions to ask, and how to connect the person with help.