Good News: January 17, 2020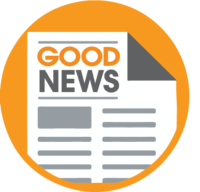 Welcome to Good News! In this space we feature positive stories of community impact and development, relevant to the areas Metropolitan serves or the programs we offer.
Chicago Prize Finalist: 'Working Together To Reinvigorate The South Side'
WBEZ
The Pritzker Traubert Foundation is offering a $10 million grant to a single community-driven initiative aimed at bettering the lives of residents on the South or West Side of Chicago. Reset sits down with one of the Chicago Prize finalists, Angela Hurlock, executive director of Claretian Associates, to hear about their proposal.
Chicago Defender of the Week: Tamiko Nettles of the #EveryWoman Project Chicago
Chicago Defender
Tamiko Nettles was browsing her LinkedIn feed when she came across a post that spoke to her heart. The founder of an organization called the Every Woman Project was looking for people who wanted to partner in an initiative that helped homeless women in need. She clicked on the video link and was profoundly moved by what she saw.
Austin nonprofit builds community with peer mentors
Austin Weekly News
It makes a lot of sense. The best mentors for inner city youngsters dealing with poverty, violence, family problems, gangs and trauma are slightly older kids who are beating the odds in these same situations. Social workers call this theory "cross age peer mentoring."