Good News: February 28, 2020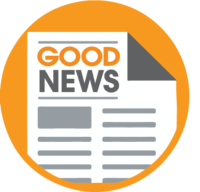 Welcome to Good News! In this space we feature positive stories of community impact and development, relevant to the areas Metropolitan serves or the programs we offer.
North Lawndale native utilizes young talents from the community in her movie productions
The Real Chi – Free Spirit Media
North Lawndale native, Kimberly Dixon, features kids and youths from the community in her movies to foster new generations of actors, actresses, comedians, musicians, singers and more in this area. "A lot of talent just went to waste. I don't want that to happen for these children," said Dixon.
Chicago Public Schools Ends Columbus Day, Will Celebrate Indigenous Peoples Day Instead
Block Club Chicago
Columbus Day is officially over at Chicago Public Schools. Instead, students will now get the day off to celebrate Indigenous Peoples Day on the second Monday of every October. The Board of Education approved the change during a Wednesday meeting after several CPS parents, themselves Italian Americans, spoke in favor of Indigenous Peoples Day.
What's That Building? The Pullman Artspace Lofts
WBEZ
One piece of architect Solon S. Beman's work was demolished and sat empty for decades — a row of housing along Langley Avenue south of 111th Street. The gap was filled in late 2019 with the Pullman Artspace Lofts. Along with two historic Pullman apartment buildings that flank it to the north and south, the buildings provide 38 new units of affordable housing for artists.