Good News: February 23, 2018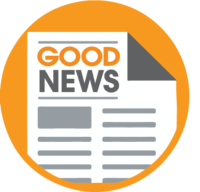 Welcome to Good News! In this space we feature positive stories of community impact and development, relevant to the areas Metropolitan serves or the programs we offer.
Stephanie Graham: Redefining the Visual Culture of African American Art
Chicago Defender
One local visual artist presents her voicing of political and social declarations through her art, sharing her own fresh perspective on age-old issues like race and gender.
Over 1,400 Noble Network of Charter Schools Students Registered as New Voters
Lawndale News
As a new wave of youth makes their voices heard, the Noble Network of Charter Schools facilitated the voter registration of 1,421 students as part of an effort to encourage civic engagement and community participation in the democratic process.
Wakanda Forever: CPS students see Black Panther in all its glorious color, free
Chicago Sun-Times
Creative Cypher and the Black McDonald's Operators Association treated 300 Chicago Public Schools students to a free screening of the Black Panther movie. Of the experience, one student said: "It shows that we really can fight for what we want, and we really do believe we can come together as a people, and just be so great!"
West Town Textile Studio Finds Common Threads with Community
WTTW Chicago Tonight
A collaboration between social service nonprofit Envision Unlimited and collaborative studio The Winding Mill in the West Town neighborhood is giving individuals with intellectual and developmental disabilities something everyone deserves: a sense of community, and a way to become as independent as possible.