Good News: February 16, 2018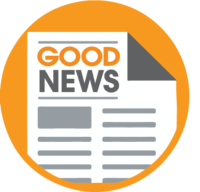 Welcome to Good News! In this space we'll feature positive stories of community impact and development, relevant to the areas Metropolitan serves or the programs we offer.
Refurbished Woodson library houses black research collection that is 'the pride of Chicago'
Chicago Tribune
After being closed for 14 months, the Woodson Regional Library on the South Side is reopening. Community organizers hope the renovations help spark a renaissance in Washington Heights on a milelong stretch littered with boarded up businesses and vacant lots.
A Chicago man asked for 10 volunteers to help his elderly neighbors in a snowstorm. He couldn't believe the response.
Washington Post
Jahmal Cole, who runs nonprofit My Block My Hood My City, sent a tweet asking for ten volunteers to shovel snow for seniors in his neighborhood of Chatham – more than 120 people arrived ready to help. "The people who showed up, they showed that whether people have privilege or don't have privilege, everyone recognizes a need," said Cole.
CPS Adjusts Englewood Plan, Will Now Phase Out Students at 3 High Schools
WTTW
In response to activism by Teamwork Englewood and Resident Association of Greater Englewood (RAGE) in engaging community leaders and families, Chicago Public Schools adjusted a plan to close Englewood area high schools.
Rail cars to lettuce: Second big greenhouse coming to Pullman
Crain's Chicago Business
The Pullman neighborhood's narrative as an emerging economic success story has a new chapter – Gotham Greens, which supplies lettuce and other produce to grocery chains, has identified the area for a second, even larger greenhouse.
BOTY teen launches tutoring program
The Gate News
Seeing the tutoring his Jones College Prep classmates had received throughout school and recognizing he didn't receive as much academic guidance as he could have, a Back of the Yards teen launched a tutoring program to provide support to communities where it might not otherwise be available.