Good News: April 27, 2018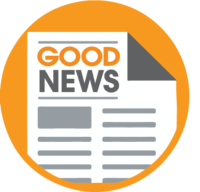 Welcome to Good News! In this space we feature positive stories of community impact and development, relevant to the areas Metropolitan serves or the programs we offer.
Meet the boy behind First Responders Day in Chicago Heights
Daily Southtown
In honor of a second-grade boy celebrating his birthday each year by bringing doughnuts to firehouses and police stations, the city council passed a resolution honoring the day as First Responders Day. "(John) just kept asking me why isn't there a special day (for police and firefighters)?" McCulley [his grandmother] said. "I said, 'Sometimes if you want something done John, sometimes you have to do it yourself."
Investing in peace: I Grow Chicago celebrates four years of helping residents heal in Englewood
Chicago Reader
An Englewood nonprofit purchased a home that had been scheduled for demolition; in rebuilding it, the organization trained residents in carpentry. It's now called Peace House, and offers yoga classes, mentoring workshops, support groups for women and mothers, a community pantry, laundry services, and training in restorative justice practices.
Nonprofit in North Lawndale wins neighborhood development award
Chicago Citizen
Violence prevention organization UCAN won the Chicago Neighborhood Development Awards' Richard H. Driehaus Foundation Award for Outstanding Non-Profit Neighborhood Real Estate Project, for the conscious effort that went into developing their new campus in North Lawndale.