Good News: April 13, 2018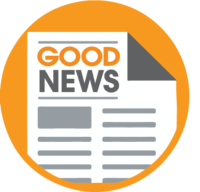 Welcome to Good News! In this space we feature positive stories of community impact and development, relevant to the areas Metropolitan serves or the programs we offer.
Latino Art Beat Supports Latino Filmmakers
Lawndale News
Latino Art Beat has collaborated with Curie Metropolitan High School for at least 15 years during which time over $500,000 has been awarded to the talented young Curie participants of its annual visual arts competition themed, "What Hispanic Heritage and Culture Means to Me."
Uptown nonprofit receives $14 million from anonymous donor
Crain's Chicago Business
An anonymous donor has given $14 million to Sarah's Circle, an Uptown nonprofit serving homeless women. The gift, the largest in the nonprofit's 40-year history, completes funding for a new building that will have 38 apartments for formerly homeless women, plus 50 beds for an interim housing program.
UChicago Medicine gets approval to be Level 1 adult trauma center
UChicago News
The South Side has not had a hospital designated as a Level 1 adult trauma center for 27 years, until now – the Illinois Department of Public Health has approved the University of Chicago Medicine to be a Level 1 adult trauma center, clearing the final regulatory hurdle for the academic health system to launch the critical service on May 1.
Fixing Chicago, life by life
Chicago Tribune
Based on the Jane Addams Hull House model, Englewood's Innovation House engages young people in community development by offering housing at low rent in exchange for volunteer time.