Get to know Adoption Support and Preservation Therapist Nicola Blair, LCSW
Nicola Blair is a newer employee and has been providing Adoption Support and Preservation Services out of our Calumet Center for three months.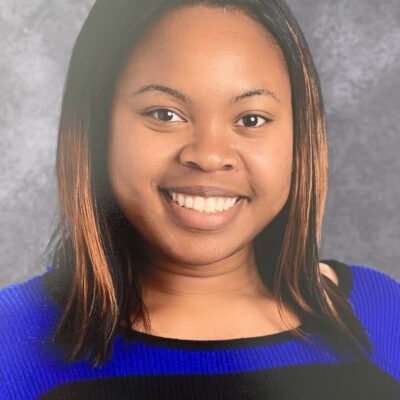 She graduated from DePaul University in 2015 with a B.A. in Psychology and a minor in Sociology. She then earned a Masters degree in Social Work from University of Illinois at Chicago in 2017 and she also recently earned her LCSW.
Prior to joining MFS, Nicola worked as a School Social Worker in both elementary and high school settings for the past 4 years. She enjoys working with children, adolescents, and families from a strengths-based approach.
Already, Nicola has enjoyed learning about the intricacies of adoption through the lens of families she supports. "Since the beginning of my career, I've operated from the mindset that the clients are the experts of their stories. This has really helped me as I transitioned to MFS and enter into a new learning experience as it relates to all things concerning adoption."
Nicola lives by the personal quote "I overcame to help others overcome." She hopes to continue empowering families at MFS for years to come.