Family Fun Day offers activities and resources for foster and adoptive families in our DuPage communities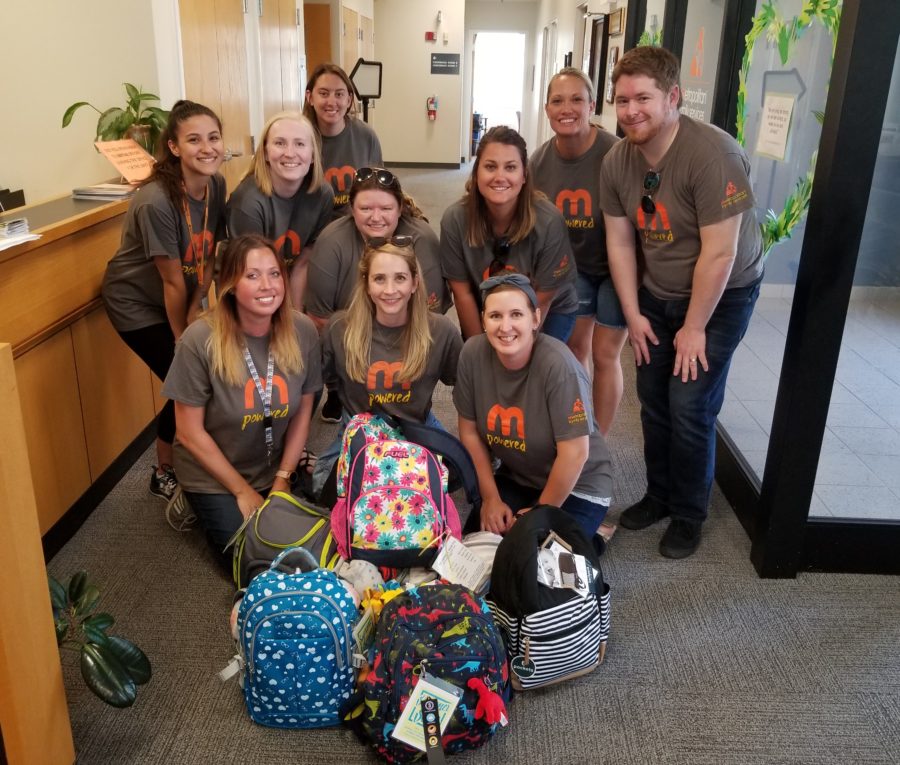 These smiling faces belong to staff in our
DuPage
Center's Intensive Placement Stabilization (IPS) and Adoption Support and Preservation (APS) programs, who volunteered at our first Family Fun Day for foster and adoptive families!
We provided dinner to the families and field day games outside, where the kids had an opportunity to win prizes. The parents had an opportunity to talk to one another and pick up flyers for community groups, assistance and events.
Thanks to our community partners, we raffled off a free carpet cleaning, ballet lessons, and a trip to a hair salon. Special shout-out to our
Family Shelter Service of Metropolitan Family Services DuPage
friends: we're so grateful to give good homes to some of their donated backpacks and diaper bags.