Thank you for being a part of the DuPage E-Gala!
Your support of Metropolitan DuPage and Family Shelter Service is truly inspiring, and it means everything to the children and families we serve.
We asked for your support during this time of isolation to show our families they're not alone, and you responded as a community: together, we've raised more than $271,000 so far to empower survivors of domestic violence and their children.
You offered help and hope to the families safe in our Shelter, the callers to our 24/7 Domestic Violence Hotline, the survivors feeling more secure behind Orders of Protection, the teens better understanding healthy relationships, the kids learning to process their experiences, the victims who are feeling more like survivors than ever.
Metropolitan's CEO, Ric Estrada, joins us to share a message of appreciation:
This week, our co-chairs and our honorees shared their connections with domestic violence, and we shared perspectives from staff and clients. We hope you learned more about not only the impact of Metropolitan DuPage and Family Shelter Service's continuum of domestic violence and wrap-around services, but also ways you can empower survivors of domestic violence and their families. Revisit these messages on our DuPage E-Gala Stories page.
If you didn't get a chance to donate, you still can until this Friday, May 15!
Thank you!
---
Thank you for creating a sense of community this week; it's the same community we feel so strongly when we gather together at Bobak's to celebrate the achievements of Metropolitan DuPage's families.
"While the event may feel different this year, we want this community to demonstrate that our support for survivors of domestic violence and their families hasn't changed." Our Roger K. Johnson Award honorees, Paul and Mary Ann Travers, share a bit about the programs and services your support will benefit:
The Family Shelter Service 24/7 Hotline is a lifeline. Each year the hotline receives over 12,000 calls from police, victims, friends or family member of a victim – even children. TRIGGER WARNING: The following video may not be suitable for all viewers. Hear a real-life 911 call from a child
Any size donation – even just $29, the cost of one 24/7 hotline call – can change a life.
$10,000 – Emergency Shelter for 2 Families for 2 months
$5,000 – 24/7 Hotline Available for 1 Week
$3300 – Month of Life Skills Programs for Clients
$1200 – Teach 35 teens about healthy relationships
$525 – Counseling for 1 Client
$375 – Order of Protection for One Survivor
$125 – One week of Parents & Kids support group
$29 – One 24/7 Hotline Call
Your generosity has raised more than $242,000 for the DuPage E-Gala! Can we reach our goal together, and maintain our holistic support of a community in unprecedented need? Given our lack of event overhead, 100% of your contribution goes directly to the families we serve.
---
Children are often the unseen victims of domestic violence. Together, we're showing that we see them, and we're here for them.
The effects of trauma exposure to domestic violence is particularly devastating to the health of children. According to the U.S. Department of Health and Human Services, children who witness DV are at serious risk for long-term physical and mental health problems and may be at greater risk of perpetuating the abuse cycle. DV trauma also disrupts the attachment between parent and child, shattering parent-child trust, destabilizing families and thereby destabilizing the health of the community.
Family Shelter Service offers child witnesses of domestic violence help in many forms. Watch a feature on Ian's "nightmare box" below:
In striving to maintain the level of services we provide during the COVID-19 pandemic, we've seen how our staff and our clients can adapt and persevere in the face of change.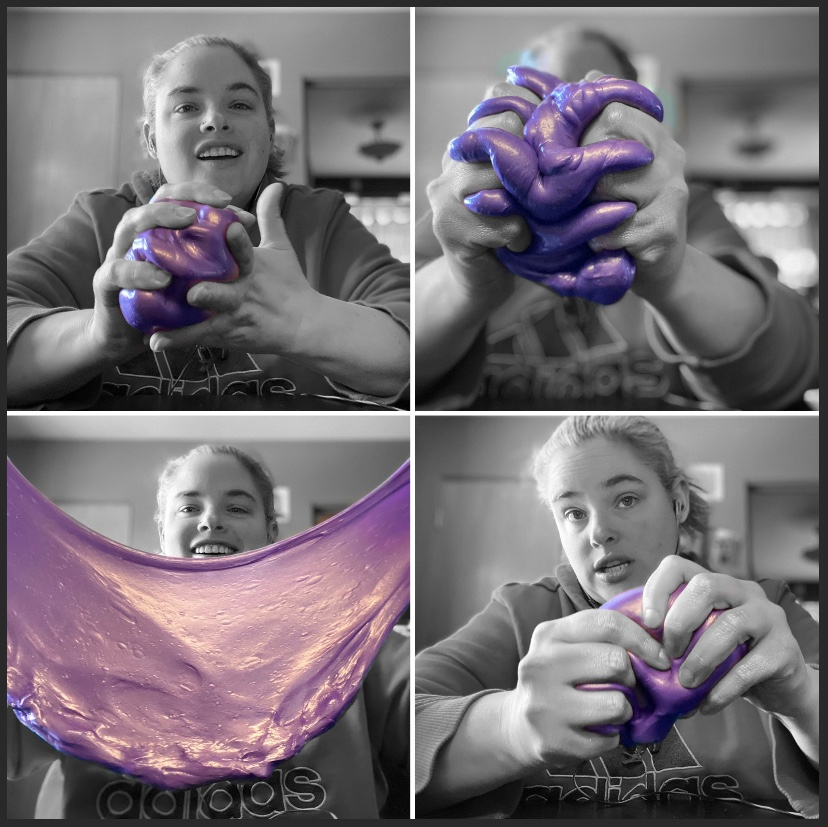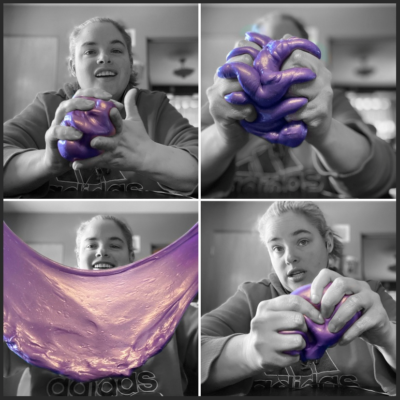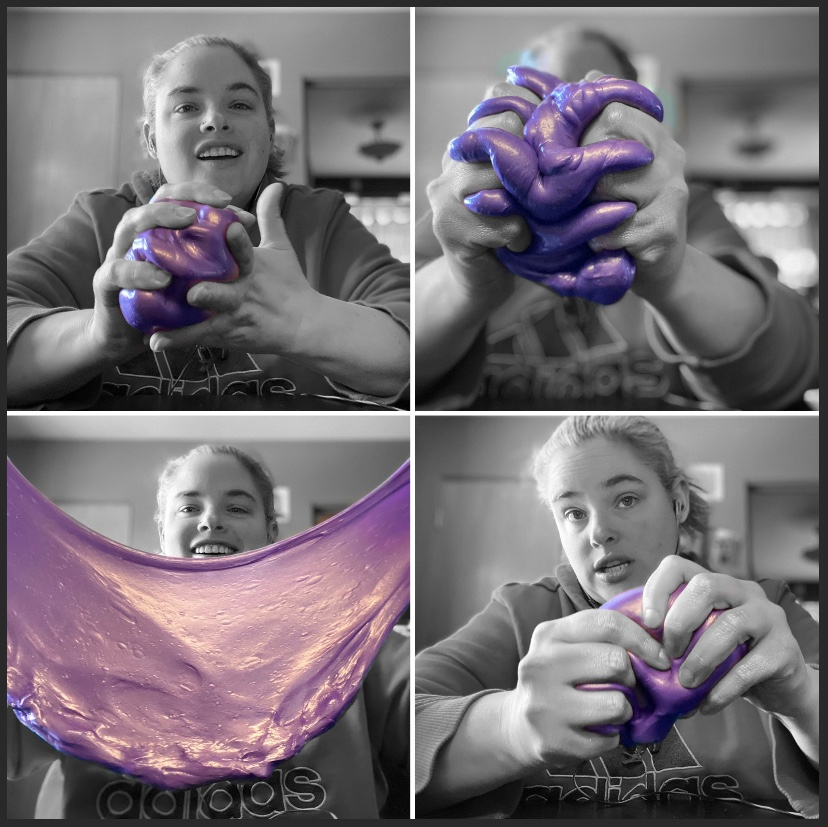 "Just because our physical doors have closed doesn't mean our work has ended. As child advocates, we have had to make some pretty major changes to reach the children we serve and adapt to a way of providing services virtually."
Safe Children Advocate Dawn explains the "unintended bonus" of learning more about her young clients than she knew before, and shares how she's altered her approach to counseling: Dawn's story
There are so many ways YOU can help domestic violence victims and their children who are living with their abusers.
"I don't think any of us within our lifetimes have experienced a situation quite like this where so many people are being forced or moved into these very close quarters over long periods of time," shares Amy Milligan, Domestic Violence Services Director. Since the shelter in place order went into effect, the Naperville Police report domestic related incidents increasing 17%. Family Shelter Service continues to receive calls to our 24/7 hotline that reflect these unprecedented times.
---
Each year Metropolitan DuPage recognizes one special family with the Roger K. Johnson Leadership Award, established in honor of the long-time Executive Director of Metropolitan Family Services DuPage. The award celebrates the family's outstanding commitment to Metropolitan DuPage, Family Shelter Service, and the families and communities we serve.
This year we're pleased to recognize Paul & Mary Ann Travers! Paul and Mary Ann join us from their living room:
Roger K. Johnson was a dedicated social worker whose caring and commitment to at-risk families earned him the respect of all those in the human services arena in DuPage and beyond.  This prestigious award was established by the Metropolitan DuPage Community Board following Roger's retirement in 2009 and remains the highest honor presented on behalf of the agency board.
Paul and Mary Ann are dedicated supporters of Metropolitan Family Services DuPage (MFSD) having served in various Board capacities with Family Shelter Service (FSS) dating back to 2007. Paul and Mary Ann are family focused, instilling their values of giving back through their time and resources to their three children, Savannah, Jackson and Brady, thus the mission of FSS captured their hearts – a way to help families struggling through difficult times. They became passionate supporters, raising funds, recruiting, as well as serving as volunteers, and introducing new board members to FSS. They could not be more thrilled with the expansion of FSS services under the MFS family.
Read more about Paul & Mary Ann
Will you join Mary Ann and Paul in supporting survivors of domestic violence?
"Why do you stay?" is a question often asked of survivors of domestic violence. To better understand the barriers victims face in trying to leave an abusive relationship, visit the virtual "In Her Shoes" experience.  This is a real life story of one survivor of domestic violence. Typically, we share this experience during the 48- Hour Domestic Violence Training for our volunteers, staff and community members.
Your support of survivors with stories just like Sarah's empowers Metropolitan DuPage and Family Shelter Service in working together to address those barriers.
---
While this year, the "Gala" experience will be different, the impact will be the same.  As a direct result of your support, families will be empowered to learn, to earn, to heal and to thrive. As you know, Family Shelter Service and Metropolitan Family Services joined forces last April to provide survivors of domestic violence (like Michelle) in DuPage County with fully integrated wrap around services.
Our event co-chairs – Maryellen Klang, Carol White, and April Arnold – would like to welcome you and thank you for supporting survivors of domestic violence and the vital wrap around services needed for healing:
Did you know? 1 in 3 women and 1 in 4 men will experience domestic abuse in their lifetime. Funds we raise this week will go directly to programs offering help and hope to those affected by domestic violence. Your support transforms lives.
During the DuPage E-Gala, let's transform as many lives as possible. We're already 58% toward our goal. Please donate what you can today!
---
Domestic violence doesn't stop during a global pandemic … but neither does Metropolitan Family Services' and Family Shelter Service of Metropolitan Family Services DuPage's support of survivors and their families. Survivors need to be able to count on shelter, 24/7 access to help, and wrap-around services from mental health to legal aid and beyond.
Though an in-person fundraiser gala won't be possible, it is still possible for our community to make a difference, from a distance.
Throughout the week, we'll be introducing you to our event honorees, Paul and Mary Ann Travers, as well as sharing not only the impact of our seamless continuum of domestic violence and wrap-around services, but also ways you can empower survivors of domestic violence and their families.
"I'm no longer a victim, I'm a survivor today."
Michelle shares her story at Family Shelter Service's Free to Fly Gala
A Domestic Violence survivor is making masks, empowering herself and those around her
A Domestic Violence Counseling client, whose job involves making products by hand, has been learning how to use a sewing machine on her path to gain financial stability.
"She was able to use her creative skills and perseverance to continue to work from home and create masks instead," Ruby says. "In doing so, she is not only helping her family, but also helping families that may need masks to go outdoors."