Metropolitan Family Services DuPage Board of Directors are pleased to honor Mike Skarr with the Roger K. Johnson Leadership Award at our DuPage Gala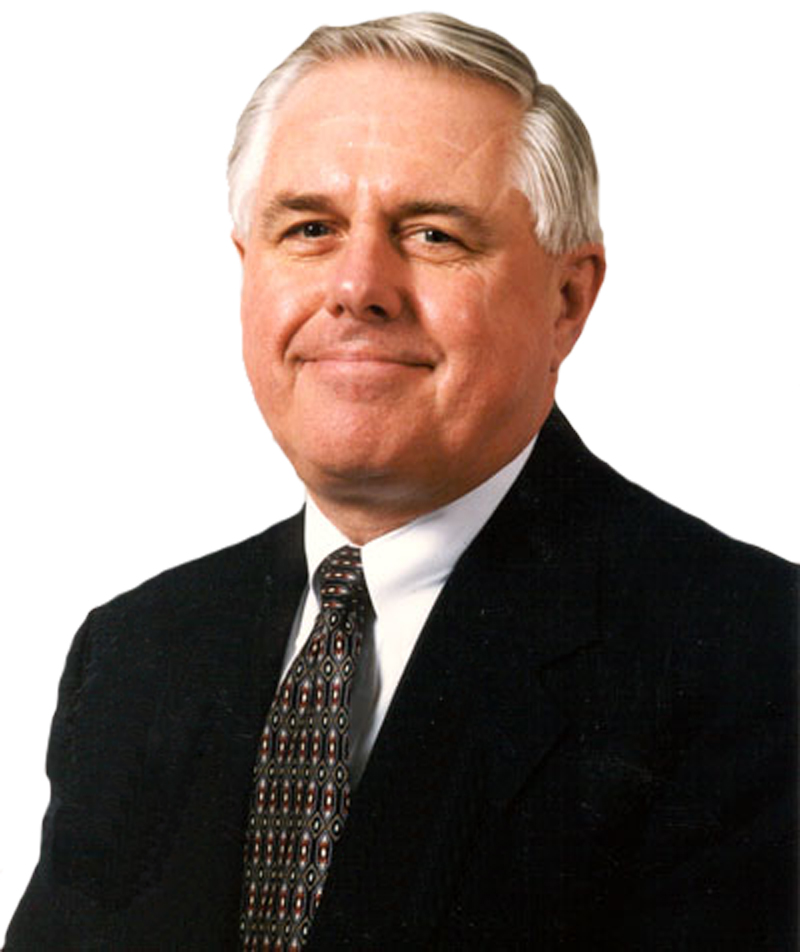 Roger K. Johnson Underwriter Sponsor

Metropolitan Family Services DuPage announces it will present its Roger K. Johnson Leadership Award to Mike Skarr at its 2021 virtual DuPage Gala on May 7. The award is presented annually to a civic leader who has helped empower families through their service and action.
Join Mike in Mpowering DuPage-area families at the 20th Annual DuPage Gala! Register here for the free, virtual Gala, which takes place Friday, May 7.
In 2014 Mike began working with Metropolitan Family Services after meeting Roger and Theresa Nihill in his capacity as Board President of the Naperville United Way. In his two terms on the DuPage Board, Mike served in various capacities, including serving as DuPage Co-Chair for the agency-wide Campaign to Mpower Families, which raised more than $30 million.
"It is an honor to receive this recognition, and I humbly accept this award on behalf of everyone who has given back to their neighbors and families during the past several years. Your contributions and support make a difference in the lives of the 24,000 families this organization serves annually," said Skarr.
Since joining the DuPage Community Board, Mike used his decades of management experience and community connections to help the agency align its operations, raise awareness and solicit corporate and individual contributions.
"When leaders step back from their personal and corporate interests to give their talents and resources to take care of their neighbors who need a helping hand, they create a great community," said Skarr.
"I sincerely thank friends, colleagues, and business leaders who have increased their involvement and support in recent years, especially during turbulent economic times. Together, we've established a foundation that the next generation can build upon to help empower families to thrive in their lives." 
Mike's service to Metropolitan Family Services DuPage was the culmination of a career intertwined with community service focused on supporting quality education for children, facilitating entrepreneurship and business growth, and leading major economic development initiatives to create jobs and opportunities.
In 2020, Mike retired from the DuPage Community Board and joined other dedicated leaders on Metropolitan DuPage's Alumni Board. The Alumni Board provides the agency with the opportunity to stay connected and continue to seek the perspective of former leaders and mentors.
ABOUT MIKE SKARR
Mike Skarr is a respected corporate and non-profit executive whose advice and counsel was sought after by entrepreneurs, executives from America's largest companies, elected officials including mayors and governors, as well as directors of renowned social service agencies.
Read more about Mike
He served in an executive capacity for a Fortune 500 energy holding company, raised the Naperville Chamber of Commerce to national and international acclaim, and co-founded the DuPage Regional Economic Development Alliance known as Choose DuPage and the Naperville Development Partnership.
Giving back to the community has been a focal point of Mike's notable career with an emphasis on improving educational outcomes for children, helping businesses of all sizes grow, and supporting significant economic development initiatives.
After an extensive executive career with NICOR Inc., Mike led the Naperville Area Chamber of Commerce for more than a decade. Through his leadership, the Chamber grew into the state's top suburban business advocacy organization and was recognized as one of the top one-percent of chambers out of nearly 7,000 in the nation.
To keep DuPage County's economy growing, Mike helped co-found Choose DuPage, gaining support from the region's top businesses and political leadership.
Believing that quality education is the path to economic attainment and financial security, Mike has served in numerous volunteer capacities, including Chairman of the Illinois State Board of Education under Gov. Jim Edgar, member of the Naperville Community Unit School District 203 Board of Education, founding president of District 203's Business & Education & Community Partnership and founding member of the Illinois Advisory Council on Business/Education Partnerships. He served on the Joint Education Commission, the Illinois Human Resource Investment Council, and as co-chair of the Illinois Education-To-Careers steering committee.
To help grow Illinois' regional economy, he served on the board of the World Trade Center Illinois, DuPage Workforce Investment Board, Transportation for Illinois Coalition, the Governor's Economic Development Coordinating Council and the U.S. Chamber of Commerce Chamber of Commerce Committee of 100.
Mike also served numerous positions on the boards of several civic organizations, including the executive committee of the Chicago Area Council Boy Scouts of America, as president of Naperville United Way, member of the Metropolitan Family Services DuPage board, director of the Millennium Carillon Foundation, president of the Friends for Lisle Township Foundation, Inc. and the board of directors of the American Chamber of Commerce Executives.
Mike was a recipient of the Naperville Jaycee's Distinguished Service Award in business, the Illinois State Crime Commission's Business Leader of the Year Award, the DuPage Workforce Board's Business Leader Recognition Award and the Extraordinary Citizen Award from the Three Fires Council Boy Scouts of America.
Mike serves as a board member of Wheaton Bank & Trust and previously served as chairman of the Harris Bank Naperville board of directors.
Mike earned an engineering degree from Marquette University, an MBA from Lewis University, and graduated from the Middle Management Development Program at Aurora University. He has served as an Adjunct Faculty Member at Aurora University's Management Development Center and at Lewis University.
Lewis University honored Mike with its Distinguished Alumni Achievement Award in community service from Lewis University, Distinguished Alumni Award, and he served the President's Council. Mike received Distinguished Alumni Awards from both Lewis University and Aurora University.
Mike joins a distinguished group of Metropolitan Family Services DuPage's previous Roger K. Johnson Leadership Award honorees:
2020- Mary Ann & Paul Travers
2019- Steven & Dina Gonzalez
2018- Kim Stapleton
2017- John Stitzell
2016- Pamela Sharar-Stoppel
2015- Dominic & Joyce Imburgia
2014- Alexander C. & Rinda Allison
2013- Alan & Milly Peterson
2012- Charles B. McKenna
2011- Carl Neumann
2010- Don Ursin
2009- Dan Schuchardt
ABOUT THE ROGER K. JOHNSON LEADERSHIP AWARD
Roger K. Johnson was the 4th Executive Director of Metropolitan Family Services DuPage, formerly Family Services of DuPage. Roger was a dedicated social worker whose caring and commitment to at-risk families earned him the respect of all those in the human services arena in DuPage and beyond. Under Roger's guidance, then-Family Services of DuPage joined with what is today Metropolitan Family Services.
The recipient of the Roger K. Johnson Leadership Award works to empower Metropolitan Family Services DuPage in carrying out its mission "to provide and mobilize the services needed to strengthen families and communities." A voice for strong families as the foundation of society, the honoree understands the important ways families shape the identities of their members and teach important life lessons, such as responsibility, respect, and concern for others and our community.
The honoree serves as a role model to others and advocates on behalf of families and Metropolitan Family Services DuPage. Metropolitan, and the families it serves, directly benefit from their values, vision, interests, philanthropy and volunteer service.