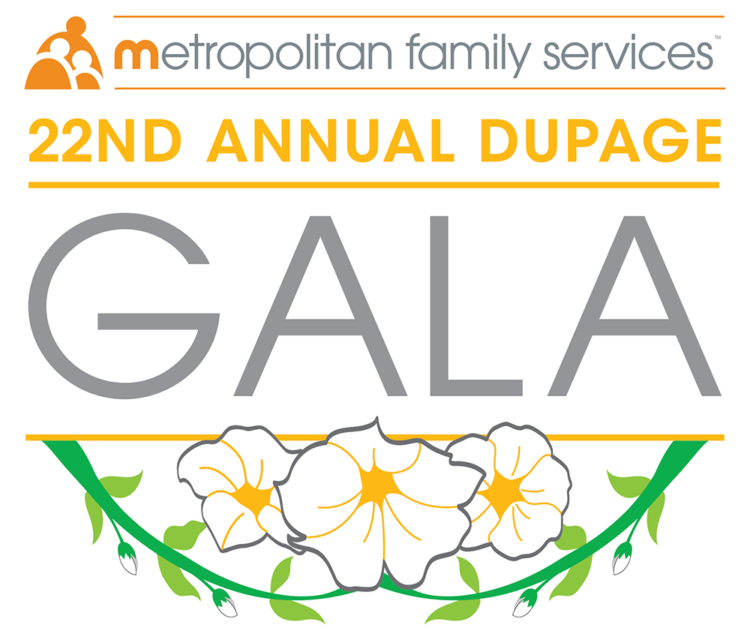 The 22nd Annual DuPage Gala
Friday, May 5, 2023
Honoring In-Person the Roger K. Johnson Awardees from 2020, 2021 and 2022
About the Roger K. Johnson Leadership Award
Roger K. Johnson was the 4th Executive Director of Metropolitan Family Services DuPage, formerly Family Services of DuPage. Roger was a dedicated social worker whose caring and commitment to at-risk families earned him the respect of all those in the human services arena in DuPage and beyond. Under Roger's guidance, then-Family Services of DuPage joined with what is today Metropolitan Family Services.
The recipient of the Roger K. Johnson Leadership Award works to empower Metropolitan Family Services DuPage in carrying out its mission "to provide and mobilize the services needed to strengthen families and communities." A voice for strong families as the foundation of society, the honoree understands the important ways families shape the identities of their members and teach important life lessons, such as responsibility, respect and concern for others and our community.
The honoree serves as a role model to others and advocates on behalf of families and Metropolitan Family Services DuPage. Metropolitan, and the families it serves, directly benefit from their values, vision, interests, philanthropy and volunteer service.
Honorees:
2020 Roger K. Johnson Honorees: Paul and Mary Ann Travers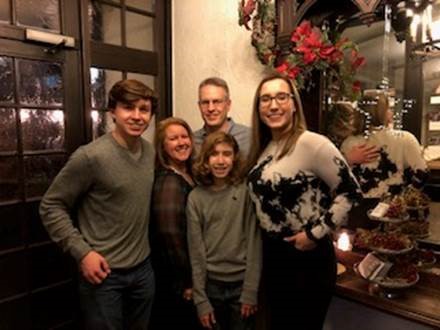 Paul and Mary Ann Travers are dedicated supporters of Metropolitan Family Services of DuPage (MFSD), having served in various Board capacities with Family Shelter Service (FSS) of MFSD dating back to 2007. Mary Ann joined the FSS board, was on the Finance Committee and served as Board Secretary. When Mary Ann's six-year Board term expired, Paul joined the Board, took over leadership of the Finance Committee, and served two years as the FSS Board President. Paul was an integral member of the combined MFS/FSS merger task force team and serves on the FSS Advisory Council.
Paul and Mary Ann are family focused, instilling their values of giving back through their time and resources to their three children, Savannah, Jackson and Brady. Thus, the mission of FSS captured their hearts – a way to help families struggling through difficult times. They became passionate supporters, raising funds, recruiting, as well as serving as volunteers, and introducing new board members to FSS. They could not have been more thrilled with the expansion of FSS services under the MFS family [which occurred in 2019].
Paul is the Vice President of Financial Planning & Analysis at DuPage Medical Group, having joined the DMG team after serving in a similar capacity with Allscripts Healthcare Solutions. Paul's commitment to the healthcare industry threads through his passion for FSS of MFSD.
Mary Ann is a Partner at Crowe LLP, a top-10 accounting, consulting and technology firm, where she serves as the national Valuation Services practice leader and the Chair of Crowe's women's program, Women Leading@Crowe. FSS' mission is near and dear to Mary Ann, having been in an emotionally abusive first marriage. It has been her mission to help ensure other women are Mpowered to thrive.
Paul and Mary Ann have a family-first focus which is why they are so passionate about the collective ability to grow the services provided to FSS of MFSD clients to include domestic violence support, behavioral health services, legal aid support, court advocacy, shelter, job readiness and leadership training.
Paul and Mary Ann look forward to a lifetime of giving back to the community through their commitment to MFS/FSS of Metropolitan DuPage.
2021 Roger K. Johnson Honoree: Mike Skarr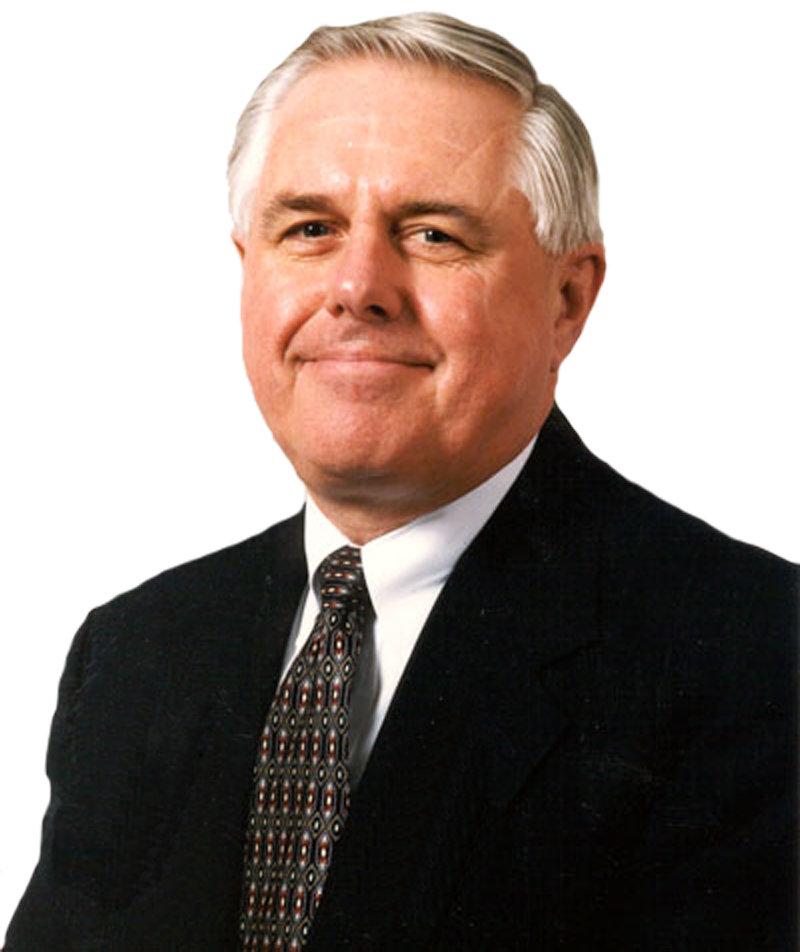 Mike Skarr's deep DuPage roots have always centered around education, community, and most importantly, family. His wife, Mary Ann, and their three sons, along with much of his extended family, are still committed to the area.
Mike served on the Metropolitan Family Service DuPage (MFSD) Community Board from 2014 – 2020. He sat on the Development and Stewardship Committee, led as the DuPage Co-Chair for the $30 million Campaign to Mpower Families (2015-2020) effort, and is currently an Alumni Board Member.
In addition to his support of Metropolitan, Mike has served as chairperson of the Illinois State Board of Education, president of the Naperville United Way board, member of the Naperville Community Unit School District 203 Board of Education, and board member of Wheaton Bank & Trust.
His professional experience includes working as an executive at NICOR Inc., a Fortune 500 energy holding company, and as President and CEO of the Naperville Area Chamber of Commerce, Choose DuPage, and Not-For-Profit Strategies and Solutions, LLC.
Mike earned his engineering degree from Marquette University and an MBA from Lewis University. He has served as an adjunct faculty member at Aurora University's Management Development Center, and at Lewis University, where he is also a member of the President's Council.
2022 Roger K. Johnson Honoree: Paul Pyrcik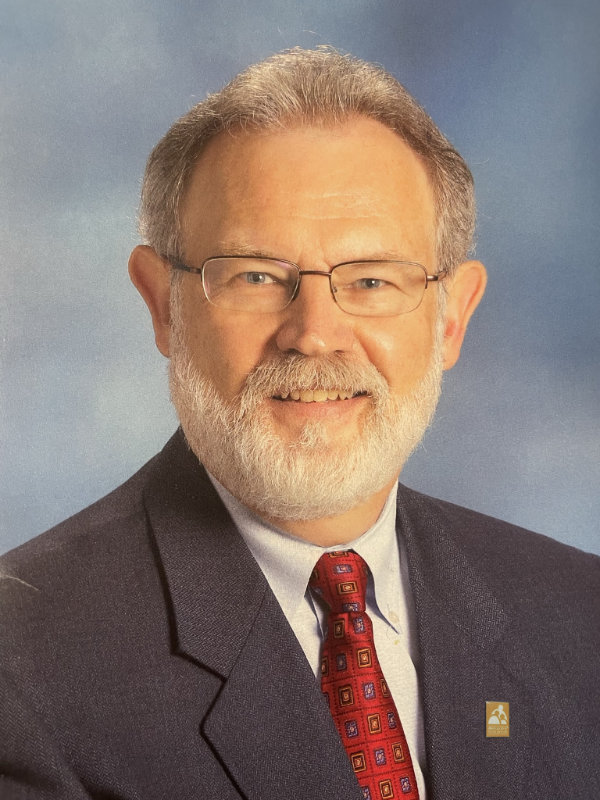 Paul Pyrcik served as a member of the Metropolitan Family Services DuPage (MFSD) Community Board for more than 23 years (1997-2020), including nine years as Board chair (2003-2012). His volunteer service included leading and participating in all key board committees and initiatives as he worked closely with the agency's last five executive directors. During this time, Paul and his wife Robin attended and supported each of our 21 previous DuPage galas. Additionally, Paul's previous community involvement included many years of service on the boards of Junior Achievement of DuPage County, the United Way of Hinsdale, and the United Way of Suburban Chicago.
Professionally, Paul has been a leader in philanthropic resource development in DuPage County, serving as Director of Development for Central DuPage Health (now Northwestern Medicine), Benet Academy and the Driskill Foundation, among others. His working career included nearly 20 years with Waste Management, Inc. where he held positions as Director of Community Investment and Director of Internal Audit. He served on the board of the Suburban Chicago Planned Giving Council.
With more than 40 years of for-profit and non-profit experience, Paul has brought his mission-focused leadership to the DuPage Community Board, enhancing the lives of those we serve. He has advocated for the importance of strong families, the acceptance of responsibility, and the empowerment of individuals. Paul has served as a role model, demonstrating respect and concern for all throughout our community.
In 2020, Paul retired from the DuPage Community Board and promptly joined fellow former board peers on Metropolitan DuPage's Alumni Board. The leaders and mentors who serve on this Alumni Board continue to provide support to MFSD and the community, with valuable experience, wisdom and support.
Paul, whose father and mother both emigrated from Germany to the U.S. in the early 1950s, was born and raised in the Belmont-Cragin community of Chicago's Northwest Side. He attended Chicago public schools K-8, Lane Tech High School, and DePaul University, where he earned his B.S. degree in Business (Accounting). Paul and his wife, Robin, are long-time residents of Lisle, IL. Together they enjoy frequent gatherings with their adult children, Tim and Lindsay, and spending time with family and friends in the Northwoods of Wisconsin.