Community partnership in DuPage feeds twenty families
Thanks to a partnership between Jim and Tom's, US Foods, and Kronos Foods, and St. Alexis Church twenty families in Metropolitan DuPage's Bensenville Head Start program received hot meals.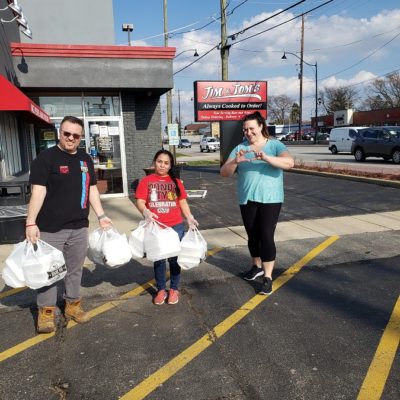 When a Metropolitan DuPage Early Learning staff member saw a post on Facebook from Jim and Tom's about donating and distributing food with a DuPage area community partner, she reached out to her Site Supervisor, Nicole Nincic. Could we do it too?
Nicole loved the idea: "When a community comes together, families win!" The staff member reached out to Jim and Tom's, a family worker identified families in need, and Nicole picked up and delivered the meals to the families.
"Staff continue to work hard to support and provide for our families throughout this pandemic," adds Darby Pool, Associate Director of Early Learning.