Calumet Executive Director Audrena Spence honored, Altgeld Youth Leaders participate in Rainbow PUSH's MLK Scholarship Breakfast
Rainbow PUSH Coalition honored Metropolitan Calumet Executive Director Audrena Spence with its PUSH Excel Visionary Service Award at the organization's annual Martin Luther King, Jr. Scholarship Breakfast.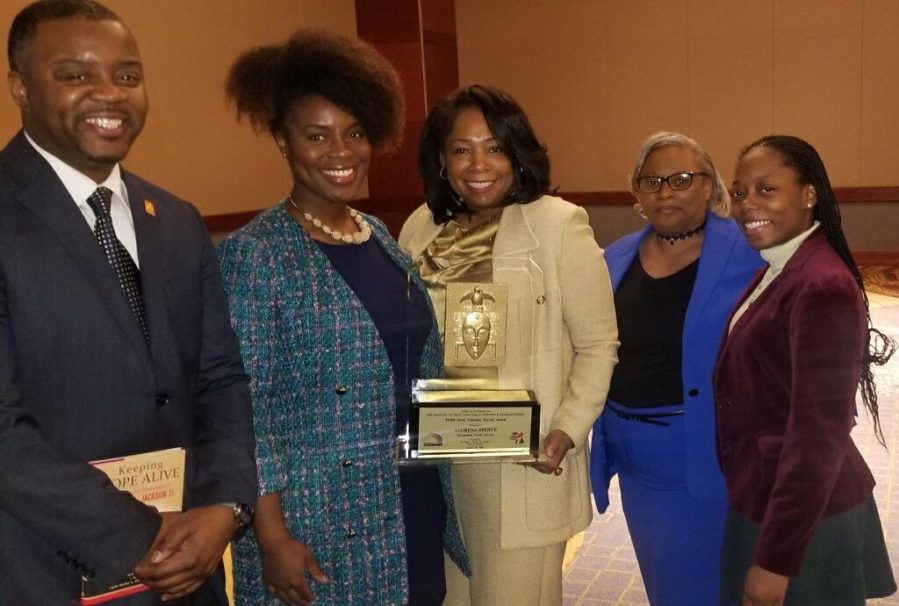 Her fellow honorees include Rodrick Dixon, Broadway Tenor performer, (PUSH Excel Creativity & Performing Arts Award); Ms. Phumzile Mazibuko, Consul General of South Africa (PUSH Excel Presidential Award); Kelly Fair, founder of the Polished Pebbles, (PUSH Excel Youth Mentoring Award); and Dream Hustle Code Team (PUSH Excel STEM Award).
Joining her for the breakfast were several youth from Metropolitan Calumet's Altgeld Youth Leadership Program.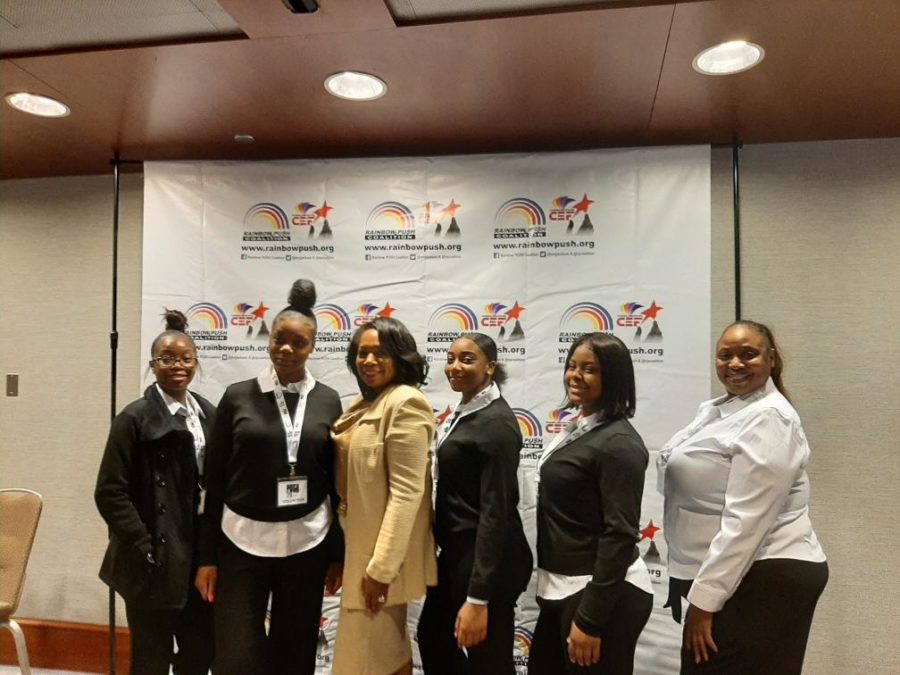 This year, Rainbow PUSH Coalition commemorated Dr. King's legacy by focusing on "breaking the cycle of poverty through equity and economic investment." In addition to the PUSH Excel awardees, the event honored recipients of PUSH Excel scholarships, awarded to "young people who are qualified but lack the financial resources to attend college."
The gathering included several high-profile area leaders, including U.S. Sen. Dick Durbin, Cook County Board President Toni Preckwinkle, Cook County State's Attorney Kim Foxx, as well as Mayor Lori Lightfoot. Learn more about the breakfast.