Board members experience Metropolitan DuPage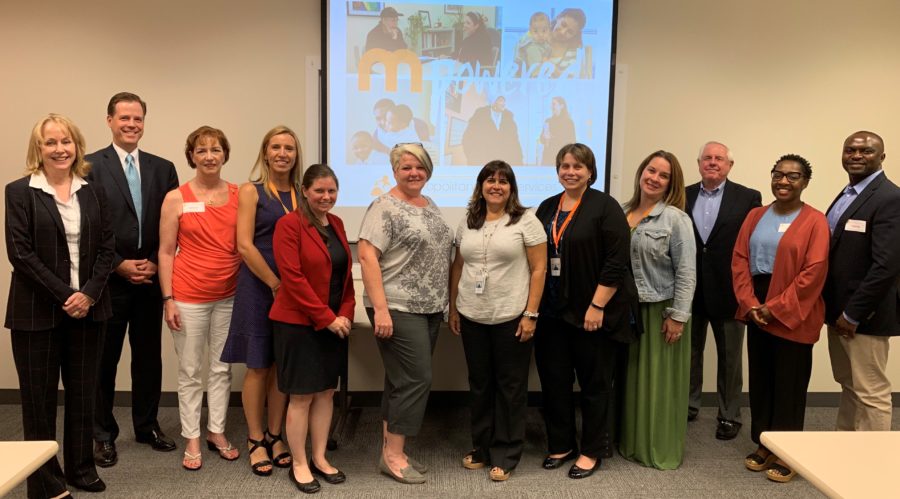 On a recent site visit to our DuPage Center, Metropolitan and DuPage Community Board members learned more about Adoption Preservation, Early Childhood, and Domestic Violence services, regional Legal Aid Society programs in DuPage, and integration work with Family Shelter Service of Metropolitan Family Services DuPage.
Scott Simmons shared, "as a Metropolitan Board Member, I enjoyed meeting several dynamic DuPage team members and their dedicated Board, learning more about their important programming, and supporting their significant merger integration work."
Led by Executive Director Rita Lopez Brosnan, the DuPage team of Cara Siebert, Darby Pool, Lisa Horne, Mariola Kasper, and Catherine Longkumer shared how they empower DuPage families to learn, earn, heal and thrive.
A special thank you to Metropolitan Board Members Scott Simmons and Aleck Matambo, and Aleck's spouse Nancy Matambo, participating along with DuPage Board Members Marcie Peterson and Mike Skarr.
DuPage Board Member Mike Skarr commented, "the DuPage Center staff are very professional and represent our region extremely well."
Site visits throughout the year offer Board Members an opportunity to learn about Metropolitan's community impact; in the spring, they toured Midway's Learning Wellness Center, and this summer, they visited the North Center.