Altgeld Teen Leadership Program distributes food to 50 families in their community
Young leaders at our Calumet Center are turning their ideas into action and making an impact on childhood hunger!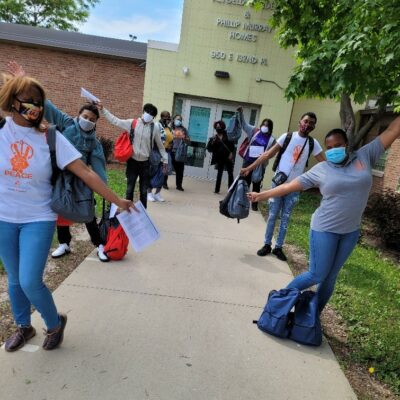 Thanks to a Sodexo Stop Hunger Foundation Youth Grant, the youth in our Altgeld Teen Leadership program distributed backpacks filled with food to 50 households in Chicago's Altgeld Gardens community as part of the Blessings in a Backpack project.
Altgeld Gardens is in a food desert; the youth in this program are passionate about reducing stigmas around food insecurity, and providing healthy food options for their neighbors.
Thank you to our teen leaders for setting an inspiring example of empowerment!